Commission says adviser role will still be scrapped despite UK MEP claims
A spokesperson from the European commission has confirmed that the chief scientific adviser post will not be reinstated, after remarks made by vice-president Frans Timmermans at a meeting caused confusion last week. Timmermans appeared to promise that the post will stay – contrary to President Jean-Claude Juncker's widely condemned decision to scrap it – at a meeting of the European Conservatives & Reformists in Strasbourg on the 13 January.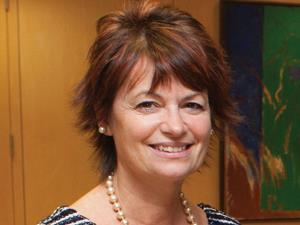 But Juncker's spokesperson Natasha Bertaud told Chemistry World that the commission's position on this 'has not changed' and confirmed that the decision to axe the post still stands.
MEPs Vicky Ford and Ian Duncan publicised notes taken at the meeting, during which Ford apparently told Timmermans: 'When Mr Juncker came to this group, he promised he would keep a chief scientific adviser. Please keep that promise.' Timmermans responded that 'the promise stands' and added 'we will have a chief scientific adviser, Right?'
The pair took this as an assurance the position would be reinstated, and Duncan subsequently claimed a 'victory for informed European policy-making' in a statement, saying he was 'glad that the pressure exerted on the commission has resulted in a U-turn'. He also suggested the meeting notes could be backed up by a recording, but has not yet responded to a request from Chemistry World to produce the audio.
Bertaud, however, insists that nothing has changed with regard to the chief scientific adviser post. While she refuses to say whether Timmermans misspoke or his remarks have been misreported, she explains it has not yet been decided how the commission will handle scientific advice in future. 'The president values independent scientific advice as a contribution to the policy-making process,' she says. 'He has asked Carlos Moedas, the new commissioner for research, science and innovation, to explore options by summer for how to operationalise this in the new commission.'
Moedas himself reiterated this in a recent interview, saying he will investigate the different models for independent science in detail, and present a list of options to Juncker by summer this year.
Meanwhile, in response to Duncan and Ford's claims, the current chief scientific adviser Anne Glover has said that even if the post is reinstated, she will still be leaving at the end of this month, and does not intend to work for the commission again.