From rusted iron to tarnished silver, corrosion is one of the great bugbears of industry, costing the world around £1.9 trillion each year. That's over 3% of global GDP and almost 30% more than every country spends on its military combined. Corrosion control is paramount to safety and efficiency; devastating accidents ranging from plane crashes to pipeline explosions are associated with failures.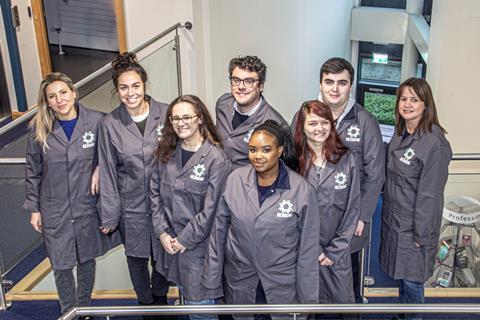 The most common solution is to use corrosion inhibitors – additives and coatings that decrease the rate of corrosion. Until recently, hexavalent chromate was the most widely used. While effective, it's extremely toxic, being both a carcinogen and a haemolytic capable of causing kidney and liver failure. Awareness of this toxicity came to the fore with the release of the 2000 film Erin Brockovich, starring Julia Roberts. The film, based on a true story, portrays the town of Hinkley in California, US, and its inhabitants, where hexavalent chromate from a cooling tower system contaminated drinking water, causing a surge in cancer cases.
For these reasons, in 2019 the EU banned the use of hexavalent chromate. That presented industry with a big problem – their stalwart additive was gone, and companies were forced to use inadequate substitutes. That's where Hexigone Inhibitors comes in. Patrick Dodds, founder and CEO of the company, quit his job in the pharmaceutical industry to undertake an engineering doctorate at Swansea University, UK, under Geraint Williams, a world leader in corrosion research. It was there that he discovered a new anti-corrosion protection mechanism that is safer and up to 10 times more effective than the current market-leading alternatives.
Sense and release
Exposing metal to oxygen and moisture sees it act as an anode by dissolving into solution and giving off electrons, which go on to reduce oxygen to hydroxide ions. If the metal has a coating, any sodium in the moisture – for example from seawater – will pass underneath it and join with hydroxide ions at the cathodic reduction front to make sodium hydroxide. This sodium hydroxide will go on to attack the coating – weakening the coating–metal interface further. 'To protect against corrosion, you have to interfere with the corrosion cycle,' explains Dodds. Hexavalent chromate does this very effectively, by forming a thin layer over the metal surface, preventing any moisture or oxygen getting to the metal. 'It will compete with oxygen at the cathodic reduction site, where it is reduced into its Cr3+ form. This then reacts with the hydroxide ions from the cathodic site and forms a highly insoluble precipitate blocking mass transport of sodium ions under the film,' says Dodds.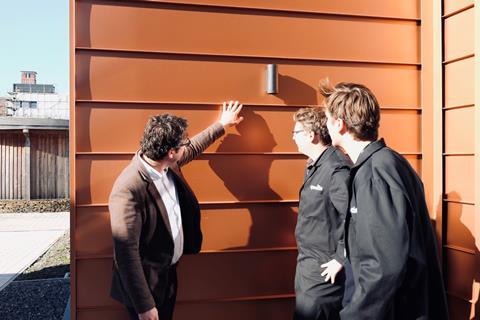 In the search for a replacement, Dodds and his colleagues at Swansea University began exploring smart-release vehicles that are capable of holding onto chemicals previously incompatible with coatings and only unleash corrosion inhibitors in response to an environmental cue. 'The inhibitors we use are highly mobile chemicals, so previous attempts to use them have been unsuccessful as they interfere with the coating forming – and won't allow the coating to cure,' explains Dodds. 'However, we have utilised our micro-reservoir technology to hold onto the inhibitors so that they do not interfere with the coating process and are ready to be released on demand, when a corrosion environment is sensed by the reservoirs, otherwise they lay dormant.'
Hexigone Inhibitors was created to develop and manufacture the smart reservoir system, which is sold as a corrosion inhibiting additive for coatings, under the trademarked name Intelli-ion. The pigments are bound to a corrosion inhibitor chemical but remain locked in until they're needed. Corrosive ions prompt reservoirs to release the pigments toward the metal surface where the inhibitors can act. The reservoir also takes in corrosive ions, preventing them from reaching the metal surface. 'Inhibitors are quickly released and form a nanolayer over the surface, attracting more of itself to that nanolayer and forming something called an organo-polymeric matrix. Joining this with dissolved metal ions in a chain kind of process, to form a hydrophobic film, means it is essentially self-healing,' says Dodds. In tests, their system outlasts both hexavalent chromate and other chrome-free alternatives.
The product also works synergistically with other additives available on the market – such as zinc phosphate. 'It's well-known that zinc phosphate doesn't work very well,' says Dodds. 'The process by which it should work is that it's a sparingly soluble salt.' Theoretically, the zinc phosphate would dissolve under the coating at a high enough concentration to allow the phosphate ions to form a film over the metal surface. But the time required to get to that point means that the corrosion cell establishes itself before any protection can take place. The fast-acting nature of their product gives phosphate the time to join into the layers being formed over the surface of the metal to create an even higher level of protection.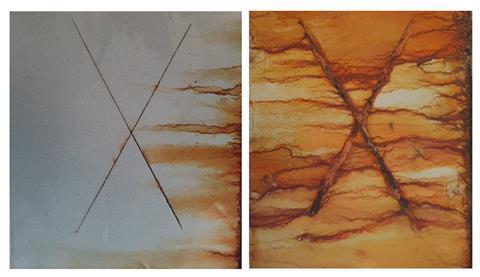 Hexigone is now formulating with over 40 coatings companies spanning automotive, aerospace, oil and gas, architectural and marine industries. Dodds says that while the team is looking into some other projects – for example, making smart-release antimicrobial additives to help lower the spread of hospital acquired infections – for now, their main focus is to get their product solidly on the market, which will give them the freedom to carry out more research and development.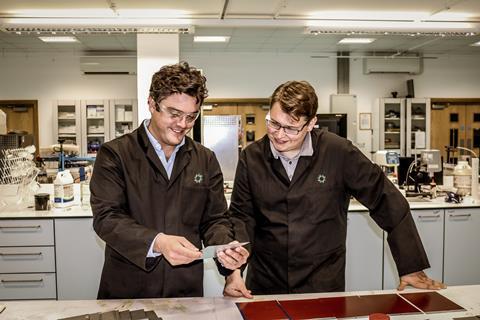 They have also been the recipients of several awards and grants, including a feasibility grant from Innovate UK, a Wales Start-Up award and an Emerging Technologies award from the Royal Society of Chemistry, where they received £10,000 – which they used to protect their patents. They've also attended numerous pitching events with the UK Business Angels Association and are currently raising an equity round to support global commercial growth.
Hexigone Inhibitors
Founding: 2016
Number of Employees: 10
Location: South Wales
Origin: Spin-out Swansea University
Funding to date: £1.5 million