Mercury concentrations more than three times the health advisory threshold found in representatives from small island nations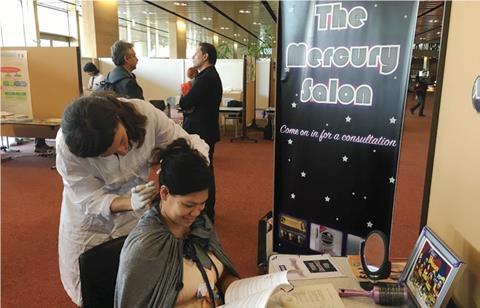 Mercury levels that exceed safety limits were detected in more than half of the delegates tested at a meeting on the importance of reducing global mercury emissions.
Researchers from the environmental organisation Ipen collected hair samples from 180 attendees representing 75 different countries at the Conference of the Parties to the Minamata Convention (COP1) held in Geneva in September. Laboratory analysis carried out at the Biodiversity Research Institute in Maine, US, revealed mercury concentrations above the threshold at which serious health issues – including IQ loss and organ damage – can occur, in 51% of the study's participants.
Average mercury levels in delegates from small island developing states (Sids) were more than three times the 1ppm US Environmental Protection Agency health advisory level. Mercury is known to accumulate in marine ecosystems and communities that have a diet rich in seafood are at risk of increased exposure to the neurotoxic heavy metal.
'Even the people who are making policy are becoming polluted with mercury so it is clear that education is not enough,' said Kiribati's environment minister Alexander Teabo. 'We have to address the sources of mercury pollution. Pacific Sids do not contribute to global mercury pollution, but we are affected by the impacts of global deposition to oceans of mercury vapour from coal-fired power generation,' he added.
The COP1 meeting was held a month after the United Nations Minamata Convention on Mercury came into effect, legally requiring governments to take action on anthropogenic mercury emissions.

Jamie Durrani is senior science correspondent for Chemistry World. He reports on the latest chemistry research and related topics including environment, energy and science policy.
View full profile