Two employees killed and seven others injured at Iqoxe plant in Tarragona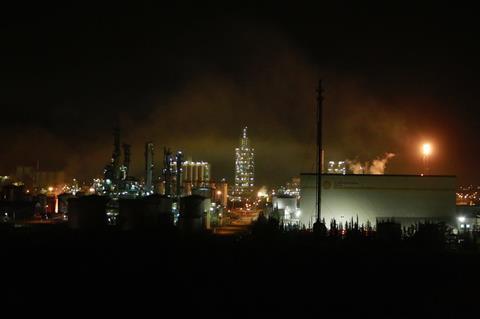 An explosion and fire at an ethylene oxide and derivatives plant in Tarragona, Spain, has left two employees dead and seven others injured. The explosion affected a reactor at the site run by Industrias Químicas del Óxido de Etileno (Iqoxe) in the evening of 14 January, with firefighters tackling the ensuing blaze through the night.
According to media reports, damage from the blast shockwave led to a building 3km away partially collapsing and killing a third person. Local authorities have said that the blast did not release toxic substances into the surrounding area, but residents were encouraged to stay indoors while the fire is tackled.
This story was updated on 16 January 2020 to reflect the death of one of the injured employees

Business editor, Chemistry World