Warnings that additional job losses will leave UK agency unable to oversee flood defences and nuclear power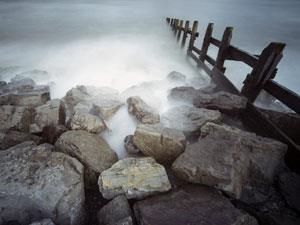 The UK Environment Agency is to cut around 1550 jobs within the next year. Over 13% of its staff will go between March and October 2014 in response to cuts in its budget announced in the chancellor's latest departmental spending round. An Environment Agency spokesman said budgets for 2014–15 are yet to be confirmed but that by October 2014, staff numbers would be at about 9700. 'We will then aim to keep numbers broadly at that level through to March 2015, dependent, of course, on future funding. We will only achieve this by looking across the whole organisation at our ways of working and structures.' He adds that no decision had yet been made on which areas would be affected.
The scale of cuts will result in a restructuring of the organisation. The chief executive, Paul Leinster, told staff in an email that: 'We have to make difficult decisions about how we save money next year. We need a more efficient, effective and sustainable operating model.'
Staff had initially been told to expect that around 1400 jobs would be lost by 2016. The agency has already lost over 1700 jobs since 2010.
Although the Environment Agency will receive extra government funds for building flood defences, the budget for flood management will be cut by £12.5 million over the next two years.
A union official says that these cuts matters because each part of the Environment Agency relies heavily on the proper working of others. 'It's good news that we're building new flood defences but there's no point if we can't maintain existing ones. The flood warning system isn't just maintained by the flood team but by others – like chemists and radioactive waste specialists.' Last year, the Environment Agency spent more than half of its budget – £636 million – on flood and coast erosion risk management.
Given the government's renewed focus on nuclear energy, Environment Agency teams will be involved in regulating the design and construction of new power stations, but these specialists rely on teams with expertise in groundwater and radioactive waste contamination.
The union says that 'inevitably chinks will appear in how the agency can do its job. That's why we are particularly concerned. All the fat has gone – we're not just scaremongering – these are very real concerns.'