US chemical industry expresses concern as EPA publicises identities of more than 150 chemicals in health and safety studies
The US Environmental Protection Agency (EPA) has made public company data on over 150 chemicals used in more than 100 health and safety studies. The chemical industry has made a public show of support for the move, but has serious concerns that industry secrets could be revealed.
The EPA announced on 8 June that the names of these chemicals - which are used in dispersant formulations and perfluorinated compounds, as well as common consumer products, such as air fresheners and stain or fire resistant materials - no longer need to be kept secret.
The American Chemistry Council (ACC) supports the EPA's effort to publicise potential chemical risks, but the industry group warned that trade secrets must be protected. 'It's important that the EPA continue to recognise legitimate claims to safeguard intellectual property from competitors,' said ACC spokesman Scott Jensen.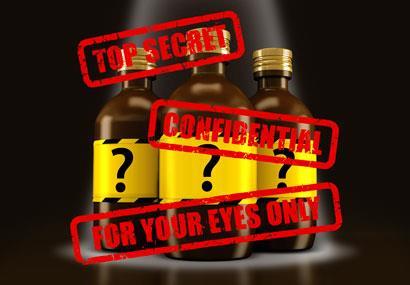 Lawrence Sloan, president and chief executive of the Society of Chemical Manufacturers and Affiliates (SOCMA), agrees. However, he acknowledges that excessive confidentiality claims are problematic. About 95 per cent of the new chemicals the EPA is notified of contain some information claimed as confidential, according to an analysis released by Congress' General Accountability Office in 2009.
Sloan emphasises that many companies, including several overseas competitors, regularly mine databases seeking a competitive advantage. 'We have already witnessed China develop many copycat products and chemicals using stolen proprietary information and therefore urge caution,' he warned.
Reaction from the affected chemical companies has been mixed. For example, BASF says it agreed that the EPA could disclose the information it made public about chemicals used in BASF studies. In March, the EPA asked BASF to release chemical information from 12 studies - the company agreed to nine and is still considering the remaining three. 'We were given sufficient time to respond and give our opinion,' BASF's associate general counsel, Steve Goldberg, tells Chemistry World.
To date, the EPA has made public information about 22 of Procter & Gamble's (P&G) chemical formulations, none of which have ever been on the market. 'We do have a problem with it because these are all R&D mixtures that remain within our R&D portfolio...that aren't typically disclosed for competitive reasons,' P&G's US regulatory affairs manager, Julie Froelicher says.
P&G is concerned that the EPA has set a precedent where chemical companies will be required to disclose more and more proprietary chemical information.
Nevertheless, there were warnings that these disclosures would be made. The EPA challenged industry to voluntarily declassify unwarranted confidentiality claims in 2010. The agency also notified several companies in February that their confidentiality claims were not eligible for confidential treatment under the Toxic Substances Control Act and that information would be made public.
Overall, the EPA says its actions will provide the public with greater access to safety information on the chemicals that are manufactured and used in the US.
'A health and safety study with the chemical name kept secret is completely useless to the public,' states Steve Owens, assistant administrator for the EPA's Office of Chemical Safety and Pollution Prevention.
The non-profit Environmental Working Group (EWG) says this data is imperative for academic, health and research communities who have struggled to adequately understand the risks posed by commercial chemicals due to incomplete or confidential health and safety records. The group argues that manufacturers should not be allowed to make blanket confidentiality claims on chemicals that may pose a substantial risk to human health or the environment.
Rebecca Trager, US correspondent for Research Europe