US Agency approves spray for resistant engineered crops, but with restrictions and time limit
The US Environmental Protection Agency (EPA) has approved a combination herbicide designed to be used with genetically modified (GM) resistant crops. However, the agency has time-limited its approval and included restrictions to address the problem of developing resistant weeds. The process has implications for existing and future herbicides.
Dow's Enlist Duo has been developed to control weeds in crops of the company's Enlist corn and soybeans, which are engineered to tolerate glyphosate (Roundup) and the hormone herbicide 2,4-dichlorophenoxyacetic acid (2,4-D), and were cleared for commercial growing in September.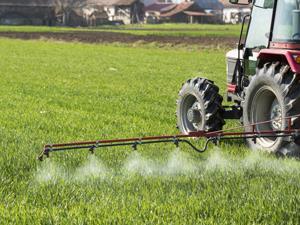 However, as a contingency of the approval, the EPA is imposing a new set of requirements on Dow, in order to ensure that weeds will not become resistant to 2,4-D.'These requirements include extensive surveying and reporting to the EPA, grower education and remediation plans,' the agency explained. The product's registration will also expire in six years, allowing the EPA to revisit the issue of resistance.
The US Department of Agriculture (USDA) has worked with the EPA to craft label language requiring registrants to develop a stewardship programme for the herbicide, investigate and report non-performance, and develop and implement a remediation plan for suspected herbicide-resistant weeds.
'The EPA intends to require the same stewardship plans for all new applications for product registration on genetically modified crops, with the goal being to encourage effective resistance management while maintaining needed flexibility for growers,' the USDA said in a statement.
Dow Agroscience spokesperson Kenda Resler-Friend says weed resistance has become a more serious situation with every passing season, and the EPA's decision on Enlist Duo is significant. 'This is the new go-forward for everyone,' she tells Chemistry World. 'It is a new era.'
The new EPA programme won't pose much of a burden for Dow, because many of these added requirements are stewardship activities that the company already had underway, according to Resler-Friend.
However, the UK's Department for Environment, Food and Rural Affairs (Defra) expresses some reservation. 'For those EU countries that oppose the cultivation of GM crops, their concerns would be more than just potential issues relating to weed resistance,' an agency spokesman tells Chemistry World.
Nevertheless, the Defra official suggests that it would help to make the benefits of GM production systems more apparent if the US is now able to manage herbicide-tolerant crops more effectively so that weed resistance is no longer a significant issue.
'It is important to recognise that the issue of weed resistance is not specific to GM, and what the US experience illustrates is the general importance of practicing good crop management, whether the variety being grown is GM or non-GM,' the Defra official adds.
Meanwhile, the Natural Resources Defense Council (NRDC) immediately sued the EPA to block use of Enlist Duo, citing concerns that it will further harm monarch butterfly populations by destroying their habitats. The NRDC identifies glyphosate as the chief cause of the monarchs' decline, and the group notes that scientists have raised serious questions about 2,4-D's impact on human health.
'We think that the programme the EPA has put in place may allow for earlier detection of resistant weeds, but will do nothing to prevent weeds from growing resistant,' says Sylvia Fallon, who directs the NRDC's wildlife conservation project. 'Additionally, most of the guidance is voluntary and there are no consequences if it is not followed,' she adds.