Philip Nelson will remain head of UK physical sciences agency as research councils merge to form UKRI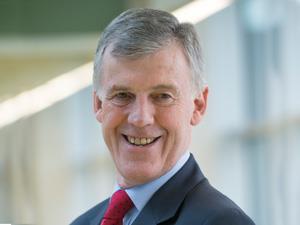 Philip Nelson, chief executive of the Engineering and Physical Sciences Research Council (EPSRC), will stay on as the council's executive chair for six months after it merges with other research councils in April next year.
Nelson, formerly pro-vice chancellor of the University of Southampton, was appointed to lead the EPSRC in 2014.
The EPSRC will be brought together with the eight other research councils under a single umbrella body – UK Research and Innovation (UKRI) – on 1 April 2018. After that, each council will be overseen by an executive chair, a single position that combines the responsibilities of the chair and the chief executive roles that exist under the current structure.
Nelson will stay at the helm of EPSRC for the first six months after this happens to enable a smooth transition to the new organisation. The government Department for Business, Energy and Industrial Strategy says it will take steps to recruit his successor 'in due course'.