Incoming commissioner Hamburg is a bioterrorism preparedness expert with significant public health experience
The US Food and Drug Administration's (FDA) new commissioner, Margaret Hamburg, will be the second woman to ever lead FDA. She comes from a background in public health and bioterrorism, and she appears to have the backing of the pharmaceutical and biotechnology industries.
Despite Hamburg's lack of experience at the FDA, the Senate unanimously confirmed her nomination on 18 May. The Pharmaceutical Research and Manufacturers of America (PhRMA) and the Biotechnology Industry Organization (BIO) endorsed the nomination, and lobbied for a quick confirmation.
'We welcome the opportunity to work with Dr Hamburg, who will provide strong leadership for a patient-focused, science-based agency that regulates more than one-quarter of all products that Americans consume,' said PhRMA's chief executive Billy Tauzin.
Hamburg brings managerial skills that are useful for directing FDA's science-based activities that oversee more than $1 trillion (?0.64 trillion) worth of consumer goods. Most recently, she has served as a senior scientist at the Nuclear Threat Initiative (NRI), a Washington, DC-based public charity that focuses on reducing the spread and risks of nuclear, biological and chemical weapons.
Public policy experience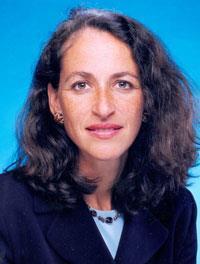 Prior to joining NRI in 2001, Hamburg was the US Department of Health and Human Services' assistant secretary for Planning and Evaluation. She previously served as New York City's Commissioner of Health for six years, and before that as the assistant director of the National Institute of Allergy and Infectious Diseases at the US National Institutes of Health, where her work focused on AIDS research.
Hamburg replaces the FDA's acting commissioner Josh Sharfstein, who will now become principal deputy commissioner of the agency. Drug and biotechnology companies may be less than enthusiastic about Sharfstein, the former head of Baltimore, Maryland Health Department.
Sharfstein has publicly criticised drug companies for giving gifts to physicians, and during his tenure as the Baltimore City Health Commissioner he triggered an investigation into the safety and effectiveness of over-the-counter cough and cold medicine for young children.
Top priorities
Hamburg has said her first priority will be to address the H1N1 influenza, also known as swine flu, which has spread over 30 countries and caused at least 7 deaths in the US. Hamburg wants to review the FDA's work on H1N1 to determine whether there are additional steps that the agency can take to make safe and effective medical products and laboratory tests available.
Also at the top of her agenda are improving food safety, fostering innovation, and making medical product safety advances by 'building safety considerations into every aspect of product development' with close aftermarket monitoring.
But one of the most significant tasks facing Hamburg is to address low employee morale amid allegations that science took a back seat to politics during the previous administration - all while running a 'chronically underfunded' agency. Things are looking up as the Obama administration has proposed a 19 per cent, or $511 million, budget increase in 2010.
'There has never been a time when advances in science and technology have offered so many opportunities to bring new medical products to the market and to the people who need them,' she remarked at a Senate confirmation hearing on 7 May. 'As FDA Commissioner I would strive to lead an agency that appropriately balances innovation with regulation.'
Rebecca Trager, US correspondent for Research Europe
Enjoy this story? Spread the word using the 'tools' menu on the left.