US biotechnology industry cautiously welcomes FDA's draft guidance to facilitate biosimilars' development and approval
The US Food and Drug Administration (FDA) has released its long awaited guidance to assist in the development and approval of so-called 'biosimilars' - biological drugs that are very similar to licensed ones. The draft guidelines, released on 9 February, were cautiously welcomed by industry.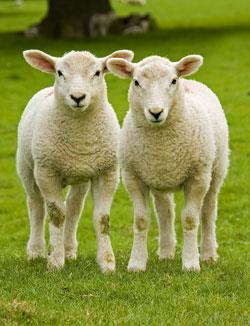 The US Biotechnology Industry Organization's (BIO) president and chief executive, Jim Greenwood, said the FDA's proposal marks 'another important step forward' on the pathway to biosimilars. Nevertheless, Greenwood - a former Republican congressman who sat on the House Energy and Commerce Committee that has jurisdiction over drug safety -indicated that BIO wants to review the draft guidance in detail to ensure that it adequately protects patients, recognises scientific differences between drugs and biologics, and preserves incentives for innovation.
Biosimilar makers have argued that it will be very difficult for them to make biological drugs cheaper if they are subjected to the same standards for proving safety and efficacy as original innovator companies.
Partially to help cope with the increased workload of additional approvals for generic drugs, the FDA has now put in a request for a 17% increase in its budget in 2013. If the request is approved, it will bring the FDA's budget to $4.5 billion (?2.9 billion). The agency says that much of this extra money - $364 million - will be go toward reviewing generic drugs and biosimilars. Other areas earmarked for additional funds include food safety, which the FDA wants an extra $253 million to build the food safety system envisaged b the Food Safety Modernization Act. The FDA says that 98% of the extra money would come from fees paid by industry.
Meanwhile, Fitch Ratings - a global ratings agency - has concluded that the FDA's proposed regulations 'provide the necessary framework to allow drug companies to develop generic versions of biologically-derived medicines', thereby granting patients access to cheaper versions of prohibitively expensive drugs.
In its 10 February analysis, Fitch noted that these draft rules require both clinical and laboratory studies to prove a drug maker's versions of biological drugs are highly similar to originals.
Biosimilar drugs have yet to be approved for sale in the US due to their complex nature and the lack of a formal regulatory approval process for such products. Unlike small molecule generic drugs, biosimilar drugs are derived from large, complex bio-molecules, which makes duplicating them that much harder.
Due diligence
Jonathan Pan with Scientia Advisors, a life science consulting firm, cautions that due diligence is required. 'This is virgin territory for the US FDA, and we need to proceed, but proceed cautiously to make sure that we are not jeopardising patient safety,' Pan tells Chemistry World. He warns that the nuances of biosimilars could have drastic health effects.
Pan, and others, including BIO, suggests that biosimilars won't necessarily produce the same cost savings seen with small molecule generics.
But, according to Fitch, biosimilar drug makers will gain from the loss of patent protection for biologically-derived pharmaceuticals, provided that they satisfy proposed regulations with human clinical information to prove 'equivalence' to the originator biological medicine. That is a standard of proof not required in the US's current generic drug pathway for small molecule therapeutics. In addition, once companies gains approval, the multisource drug must prove 'interchangeable' with the original medicine.
Under the FDA's proposal, the extent of the clinical work necessary for biosimilars to advance to market will be determined on a case-by-case basis.
Rachel Sherman, the associate director for medical policy with the FDA's Center for Drug Evaluation and Research, explained that her agency is 'trying to send a signal that it is not one size fits all, it is product by product,' when it comes to approving biosimilars. 'This is a completely new paradigm,' she added.
The FDA plans to use a 'totality of the evidence' approach for approving biosimilars. The agency will evaluate all available data submitted in support of the biosimilarity of the proposed product, and the type or amount of analyses and testing required to ensure safety, purity, or potency will be determined on a product-specific basis.
Bridge building
One of the FDA's goals is to create a bridge to the US market for biosimilars that are currently being sold in Europe, for which there is already significant clinical trial information.
'We want very badly to share clinical data that exist with non-licensed reference products,' Sherman said. 'We would like to be able to bridge the European data, but that would be product-specific.'
Europe is way ahead of the US in terms of developing biosimilars. So far, 16 biosimilars have been approved by the European Medicines Agency (EMA) - the FDA's European counterpart - although one has been withdrawn from the market. In contrast, the FDA has received no formal applications for biosimilars.
The global market for biosimilars was roughly $311 million in 2010, according to Fitch, and the firm projects that it will grow to up to $2.5 billion in 2015.
The Congressional Budget Office (CBO) concluded, in a June 2008 report, that creating a pathway for biosimilars could save the US about $25 billion over 10 years from 2009 through to 2018. Such savings would equal roughly 0.5% of national spending on prescription drugs, the CBO said.
The FDA has opened its draft biosimilars guidance up to a 60-day comment period before finalising the rules.
Rebecca Trager