Leaders in the field condemn the lack of toxicology education for chemistry undergraduate and PhD students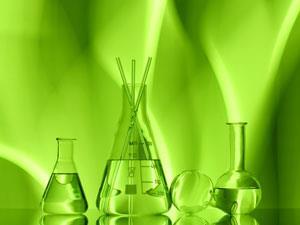 Pioneers in green chemistry are warning that the development of new environmentally friendly, non-toxic chemicals is being hampered by a lack of training in toxicology and environmental mechanisms in US chemistry degree courses.
John Warner, president and chief technology officer of the Warner Babcock Institute for Green Chemistry in Massachusetts, said at a 13 January briefing on Capitol Hill that most chemists are taught to synthesise molecules without considering their impacts on human health or the environment. He said it is wrong that 'part of their educational process isn't how to anticipate the negative impacts of those things'. The event was convened by the Green Chemistry & Commerce Council, which is a network of about 80 US companies invested in greening their supply chains.
'This is the weird aberration of the way the science of chemistry has evolved that someone else's problem is to worry about the toxicity and environmental impact,' Warner told the briefing attendees. Because most chemical companies have R&D budgets that are similar to their environmental compliance budgets, it makes sense for scientists to only invent non-toxic, benign chemical formulations, he suggested.
Adelina Voutchkova, an assistant chemistry professor at George Washington University in Washington, DC, agreed that there is a real dearth of chemists who understand the field of toxicology. Further, she said there is an even bigger scarcity of tools in the research sector that can be applied to innovating new chemicals, as opposed to discussing the relative toxicity of one chemical over another.
Major research universities are not just blasé about teaching green chemistry, they are actually ferociously antagonistic
The director of the American Chemical Society's Green Chemistry Institute, David Constable, also expressed concern that chemistry and chemical engineering education have remained largely unchanged for 60 to 70 years, despite significant advancements in those fields. 'Every single aspect of chemistry should be taught from a sustainable or green chemistry perspective,' he stated at the briefing.
However, rather than embracing green chemistry, Constable said, the major research universities 'are not just blasé about it, they are actually ferociously antagonistic'. It is seen as something unnecessary, he said.
Another significant concern is the lack of capitalisation for green chemistry in the US. Jim Millis, the chief technology officer of the industrial biotechnology company BioAmber, said many biobased chemicals developed in the US are being commercialised offshore: 'A lot of these new innovations that are developed in the US are moving overseas for commercialisation – in the form of loan guarantees or some other policy.'
'We are guilty of that,' Millis admits of BioAmber, a US company whose technology initially was developed with the help of the US Department of Energy. The company, which has its R&D facility in Minnesota, built the world's first commercial-scale bio-succinic acid plant last year in Canada, where it is now headquartered. 'The Ontario government offered interest free and low interest loans, and there weren't the same abilities for us to raise money in the US as in Canada at the time,' explains Mike Hartmann, BioAmber's executive vice president.
But Hartmann also says some encouraging changes have occurred over the last few years amid the recognition of green chemistry's importance to the US economy. US loan programmes, for example, are becoming much more receptive to chemicals. 'A lot of these sorts of programmes weren't designed for chemicals,' Hartmann says, 'And that is something that has changed in the US and globally.'