Global carbon dioxide levels have passed 400ppm for the first time, according to new data from the US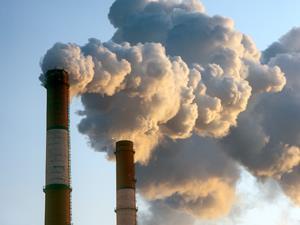 Global atmospheric carbon dioxide levels surpassed 400ppm in March for the first time on record, according to the US National Oceanic and Atmospheric Administration (NOAA). The 400ppm threshold was first reached in Arctic sites in 2012, and at Mauna Loa Observatory in Hawaii in 2013.
'Humans burning fossil fuels have caused global carbon dioxide concentrations to rise more than 120ppm since pre-industrial times,' said Pieter Tans, lead scientist of the NOAA's Global Greenhouse Gas Reference Network. He added that half of that rise has occurred since 1980.
Although International Energy Agency data show that global CO2 emissions from the energy sector remained flat from 2013–2014, the atmospheric CO2 concentration rose by an average of 2.25ppm annually from 2012 to 2014, which is the highest level ever recorded over three consecutive years, the NOAA said.
It will be hard to reverse the increases in greenhouse gases which are driving atmospheric temperatures higher, according to James Butler, who directs the NOAA's Global Monitoring Division. He said that eliminating about 80% of fossil fuel emissions would essentially stop the rise in atmospheric CO2, but the concentration will not start decreasing until even further reductions are made. Even then, Butler said, that decrease would occur quite slowly.