Company will begin publishing all clinical study reports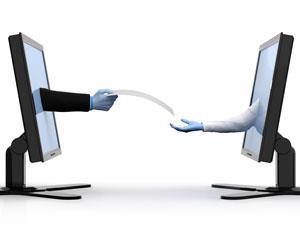 GlaxoSmithKline (GSK) has become the first pharmaceutical company to sign up to a high-profile campaign to make detailed data on all clinical trials available to the public. The move has been welcomed by campaigners for greater transparency in the industry and put pressure on other companies to follow suit.
The company has said that, with immediate effect, it will begin publishing all its clinical study reports (CSRs) – providing information on the design, methods and results of trials – once either the medicines involved have been approved or the relevant development programmes discontinued, and the results have been published.
It will also publish CSRs for trials of all its approved medicines dating back to 2000, when Glaxo Wellcome merged with SmithKline Beecham. A dedicated team will start with the most commonly prescribed medicines and work its way through the list, a process that will take several years.
GSK believes it is the first pharmaceutical research organisation – private or public – to make such a commitment.
The move follows an announcement from GSK in October 2012 that it would publish the results of all of its clinical trials – regardless of their results – in peer-reviewed scientific journals and enable researchers to access anonymised patient data.
'We are committed to being transparent with our clinical trial data,' says Patrick Vallance, president of pharmaceutical R&D at GSK. All those in clinical research 'have a role to play in ensuring that the data they generate are made publicly available to help bring patient benefit', he adds.
The high-profile AllTrials campaign has sought to encourage pharmaceutical companies to disclose clinical trial results and CSRs. Led by doctor and author Ben Goldacre, the campaigners argue that the reluctance of companies to publish all their data has held back scientific understanding and drug development.
Goldacre believes GSK's decision to publish CSRs rather than just summary results and academic journal articles is a 'genuinely historic' milestone for the future development of medicine. He expects it would put 'huge pressure' on other big pharmaceutical companies to follow suit. 'This makes a reality of beginning a global change in publication of trial results,' agrees Tabitha Innocent of Sense about Science.
The decision to sign up to the Alltrials campaign is one for individual companies to make, the Association of the British Pharmaceutical Industry says. While the organisation advocates greater transparency, it warns this must be balanced with ensuring that disclosure policies protect patient data, intellectual property rights and confidential commercial information.