Suspension of cheap and popular medicine reversed but will now come with new safety warnings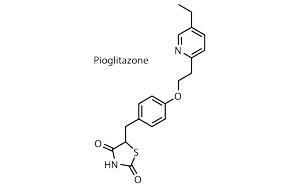 In June the Indian government suspended the popular diabetes drug, pioglitazone, over safety concerns only to revoke the suspension a little over a month later. While the controversial drug, which has been linked to bladder cancer, is back on the Indian market, the medical community has been left confused as to exactly what has been going on.
India's sudden suspension of the drug on 18 June and quick revocation on 31 July raised questions about whether the country's drug controller had made the right decision. Activists, pharmaceutical industry insiders and doctors all expressed surprise at this sudden U-turn. T R Gopalakrishnan, an adviser for the Indian Drug Manufacturers' Association, complained that industry was not consulted before the ban. Several sources say that the Drugs Technical Advisory Board (DTAB), a committee of officials and stakeholders operating under the auspices of the Drugs and Cosmetics Act, 1940, was not consulted about the suspension.
G N Singh, drug controller general of India, explained that as it wasn't a ban – just a suspension – it wasn't necessary to consult the DTAB. He added that the suspension was revoked following consultation with diabetes experts. Currently, there are no long-term safety studies planned on pioglitazone. 'However, we will keep a watch on the drug through our pharmacovigilance programme,' Singh says. India's pharmacovigilance programme collects information on adverse drug reactions from participating medical colleges.
Pioglitazone is prescribed to control type 2 diabetes, alongside diet and exercise. Many type 2 diabetes patients can produce enough insulin to regulate blood sugar, but their body is unable to make use of it. The drug works by increasing the body's sensitivity to insulin. It is sold as a single-ingredient drug and also in combination with other diabetes drugs. Studies have shown that the drug also increases the risk of heartfailure and osteoporosis.
Safety warnings
Following results from a cohort study that showed an increased risk of bladder cancer in patients treated with the drug, France banned it in 2011. Germany is now phasing out the drug too. In the US, the drug comes with a safety warning of the increased risk of bladder cancer.
Pioglitazone is grossly overused in this country
However, Chinu Srinivasan, of Locost Standard Therapeutics, a non-profit, small-scale pharmaceutical maker, says that the industry lobby was the main reason that the ban was overturned. According to the Monthly Index of Medical Specialities (MIMS), pioglitazone has annual sales of around INR8 billion (£84 million) in India.
Politics aside, some doctors contend that the drug is still needed. Gopal Dabade, who heads the advocacy group All India Drug Action Network, says that, unlike some other medications, pioglitazone is affordable. 'In a country full of diabetics, the ban came as a shock to both practitioners and patients,' he says. India suffers from a growing diabetes epidemic. The country is predicted to have 101 million people suffering from diabetes by 2030. Endocrinologist Sujeet Jha, at Max Hospital in New Delhi, says: 'There is no doubt about the drug's potency – and it's efficacy in controlling insulin resistance. A blanket ban is not the answer.'
Overuse rife
Ambrish Mithal, head of the endocrinology and diabetes department at the Medanta hospital in Gurgaon and one of the experts consulted after the suspension, says that while the drug is useful, it should be more tightly controlled. 'It's grossly overused in this country,' he says. Chandra Gulhati, editor of MIMS India, agrees. 'The sales data show that fixed-dose combinations of pioglitazone with other antidiabetics are top-selling in the country. That indicates the drug is being overused and is being used as first-line treatment,' he says. Pioglitazone should normally be prescribed as a third-line treatment, after metformin and then either sulfonylurea or gliptin drugs.
Pioglitazone is currently available combined with metformin, as well as glimepiride. Formulations containing all three drugs are also available in the market. Jha advocates banning the three drug formulation. 'It puts the patient at a tremendous risk of heart failure,' he says. Annual sales of fixed-dose combinations of pioglitazone with metformin and glimepiride are around INR5 billion.
While the suspension has been revoked, the health ministry has made it mandatory for pioglitazone drug labels and promotional literature to carry several warnings. These warnings state that the drug cannot be used as a first-line treatment for type 2 diabetes. Manufacturers will also need to provide healthcare professionals with prescription advice in the drug's promotional literature. For example, the drug should not be prescribed to people with bladder cancer for fear that it might worsen the condition and if a patient hasn't benefitted from pioglitazone after six months treatment should end.
However, Gulhati says that there is a problem with these recommendations. In India illiteracy is widespread and there are numerous languages which render such measures useless. 'Instructions are to be printed on the box containing the medicines. Patients buy strips, not boxes. So who will read the instructions?' he asks.