Firm had sought recompense under the Nafta trade agreement for Canada's invalidation of drug patents
Eli Lilly has lost the North American Free Trade Agreement (Nafta) arbitration tribunal it had brought against the Canadian government. Canadian courts had invalidated its patents on atomoxetine (Strattera) and olanzapine (Zyprexa), and the company was claiming C$500 million (£300 million) in damages from the country, representing its lost profits.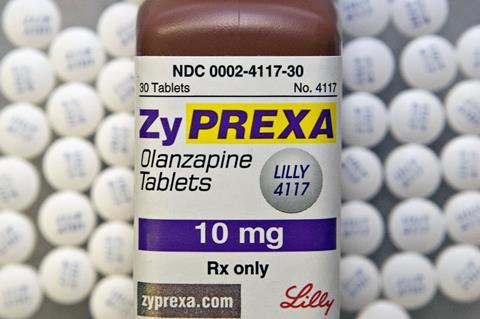 To be patentable, an invention has to be non-obvious, novel, and useful. The case hinged on a change in the way Canadian courts now interpret the word 'useful' in patent challenge litigation. The country introduced a promise utility doctrine, which meant that anyone owning a patent that was being challenged had to prove it had actually shown the usefulness they claimed in the original patent application.
Failure to prove this promised utility was the reason for the invalidation of the atomexetine and olanzapine patents. Lilly claimed the doctrine is in violation of Canada's obligations under Nafta, and was designed to favour Canada's domestic generics manufacturers.
All three arbitrators in the International Centre for the Settlement of Investment Disputes tribunal, including the one appointed by Lilly, rejected the company's claim in its entirety. They ruled that the promise utility doctrine did not amount to a substantial change in Canadian law. Lilly will now have to pay the costs of the arbitration, almost $750,000, plus three-quarters of Canada's C$4.5m legal fees.
'It was a difficult case for Lilly to win, but they felt they had no other option,' says Scott Miller, senior adviser at the Center for Strategic & International Studies, a non-profit policy research organisation in Washington DC, US. 'However, the chapter in Nafta that covers investment has a specific exclusion for intellectual property issues, and the revocation of a patent does not constitute a compensable appropriation.'
'This was as close to a frivolous case as you can get, so it is no surprise to any independent person that Eli Lilly lost,' says Richard Gold, law professor at McGill University in Montreal, Canada. 'But it does have a few implications for trade agreements generally. If [Lilly] had won, it would have thrown a wrench into trade agreements, so it's good news if you believe in free trade. They don't get to push the boundaries of intellectual property law beyond what countries are allowed to do.'
Lilly's argument was that Canada was out of line with international norms, Gold says, but the court said Lilly had not shown this. 'No other country is complaining, and unless there is a strong pushback by other countries against the regime, you are not going to win,' he says. 'Countries individually have considerable flexibility to implement patent law in the way they want.' Other countries, including India, have passed patent laws that are more restrictive than the US, and Gold speculates that Lilly might have been trying to stop this on a wider basis.
Even if Lilly had won, Miller says, it would not have changed Canadian patent law. 'The judgment was that Lilly did not clearly demonstrate that Canadian patent law had changed, and as a result there was no decision made about any of the other factors in the case,' he says. 'Had Lilly won, there would have been a line of pharmaceutical companies filing similar cases, but nothing in an investment dispute would ever change domestic law.'