Air Liquide will buy Airgas in a $13 billion deal to become the world's biggest industrial gases supplier
The French industrial gases supplier Air Liquide will acquire Airgas – America's largest distributor of speciality gases – in a deal worth more than $13 billion (£8.6 billion). The merger will create the largest industrial gas company (by sales) in the world.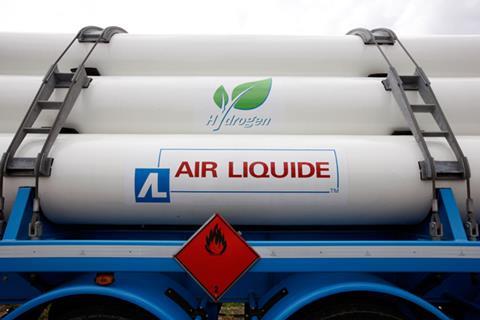 If approved by shareholders and competition authorities, the purchase will give Air Liquide greater presence in the US market, which is the largest for industrial gases worldwide. The company expects the deal will lead to more than $300 million in savings within two to three years.
The industry is already highly consolidated, with four large companies – Air Liquide, Linde of Germany, as well as Praxair and Air Products, which are both headquartered in the US – accounting for about 80% of industry revenues. Airgas is estimated to represent about 3% of global revenues.
About a decade ago, the industry underwent significant consolidation that took it from eight main players down to the four that remain. As a result, further acquisitions have proved difficult. 'No one could really get anything approved amongst the big four,' says David Silver, senior research analyst for US firm Morningstar.
Silver suggests that Air Liquide's acquisition of Airgas is motivated by the longer-term goal of diversifying away from its low-growth European base. An economic slowdown in the emerging markets of Brazil, Russia, India and China might have led Air Liquide to refocus on opportunities in developed markets like the US, where growth is slower but steadier.
Air Liquide's offer for Airgas appears quite generous when compared with Air Products' unsuccessful takeover attempt in 2010. That deal was eventually withdrawn at a price of $70 per share. Air Liquide's offer is for $143 per share.
The merger of Air Liquide and Airgas is unlikely to spark another round of major consolidation in the industrial gases field, according to Silver. 'Antitrust concerns would prevent any two of the big four companies from combining,' he tells Chemistry World. 'Beyond Airgas, we don't see many similarly-sized targets remaining.'