Company found guilty of promoting three drugs for unapproved uses
Johnson & Johnson has been given a hefty fine in the US for mis-selling three drugs, the atypical antipsychotics Risperdal (risperidone) and Invega (paliperidone), and peptide heart drug Natrecor (nesiritide). The company, and its subsidiaries Janssen and Scios, will pay $2.2 billion (£1.4 billion) to settle a range of criminal and civil liabilities arising from illegal promotion of the drugs.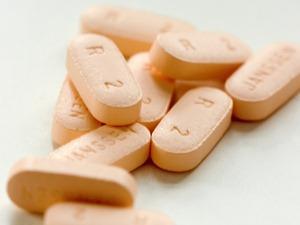 The company is pleading guilty to one misdemeanour violation of the Food, Drug and Cosmetic Act for its promotional practices over Risperdal. The agreement also settles a number of other long-standing cases for a range of market abuses. J&J will also now face stringent requirements under a corporate integrity agreement with government to prevent future fraud and abuse.
Attorney general Eric Holder claimed J&J's conduct jeopardised the health and safety of patients, and damaged public trust. 'This multibillion-dollar resolution demonstrates the Justice Department's firm commitment to preventing and combating all forms of healthcare fraud,' he said. 'It proves our determination to hold accountable any corporation that breaks the law and enriches its bottom line at the expense of the American people.'
The part of the fine relating to the guilty plea – $400 million – concerns off-label promotion of the two antipsychotics. A decade ago, with Risperdal only approved for schizophrenia, Janssen sales reps peddled it to treat symptoms such as anxiety, agitation, depression, hostility and confusion in elderly dementia patients. They were given company-produced sales aids that contained minimal mention of its actual approved use, and offered the reps incentives for off-label promotion.
A further $1.4 billion relates to a civil suit about wider mis-selling of Risperdal and Invega to the elderly, children and people with developmental difficulties, from 1999 to 2005. The company was repeatedly warned by the US Food and Drug Administration about promoting its use in children with conditions such as attention deficit hyperactivity disorder and autism – and it was not approved for any use in children until late 2006. The court also alleged the company claimed the drug was safe, despite knowing about increased risk of diabetes and stroke.
Janssen also paid kickbacks to nursing home pharmacy company Omnicare in return for promoting drugs to physicians. The payments were disguised as market share rebates, data purchase agreements, grants and educational funding. This has cost J&J an extra $150 million; Omnicare had already been fined for accepting the kickbacks four years ago.
Scios aggressively marketed the third drug, Natrecor, for regular outpatient infusions in patients with less severe heart failure, an off-label indication. 'This case is an example of a drug company encouraging doctors to use a drug in a way that was unsupported by valid scientific evidence,' claimed Brian Stretch, first assistant US attorney for northern California.
The total fine represents the third largest ever given to a pharma company in the US, after the $3bn fine that was slapped on GSK last year and $2.3bn on Pfizer in 2009, both for off-label marketing. It is unlikely to be the last such fine, with ongoing cases including one against Novartis.