Canadian budget proposal would give research councils an extra C$32 million annually, but some say it's not enough
Canada's new science budget has elicited a mixed reaction from the research and higher education communities since being unveiled on 4 March.
The 2010-2011 budget proposes to increase combined funding for Canada's three major research granting councils by C$32 million (?21 million) annually, with the majority going to the Canadian Institutes of Health Research and the Natural Sciences and Engineering Research Council, gaining an extra C$16 million and C$13 million each year respectively.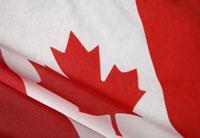 The budget would also provide C$8 million annually to help cover 'indirect' costs of research and enable institutions to support the additional research activities. An extra C$45 million would also be targeted over five years for the councils to establish a post-doctoral fellowship programme expected to eventually support 140 new two-year post-doctoral fellowships each year.
The Association of Universities and Colleges of Canada says the investment in university research amid the nation's grim fiscal situation is positive. The proposed budget 'shows that the government recognises the vital role universities play in creating opportunities for Canadians in the new economy,' said the group's president, Paul Davidson.
But others are less enthusiastic. The Canadian Consortium for Research (CCR), which represents researchers across Canada, warns that the increase to the granting councils' budgets 'still leaves them millions of dollars behind where they need to be'.
Further increases
CCR and other groups like the Chemical Institute of Canada (CIC) have joined their voices to argue that further increases in research funding are vital for Canada's long-term prosperity.
Nevertheless, CIC supports several aspects of the budget, such as the C$1 billion destined for the Clean Energy Fund over five years to support development of clean energy technologies. The group also backs the proposed five-year C$126 million boost for Triumf, Canada's major national laboratory for nuclear and particle physics, but warns it may not be enough to protect the facility's position as an international leader.
Meanwhile, the Canadian Association of University Teachers is calling the budget a 'major disappointment'. The group's executive director, James Turk, said the 'modest' increase for the granting councils only compensates for inflation, but 'doesn't begin to make up for the significant cuts announced last year.' He is also concerned about the budget's focus on commercialising academic research.
'A central theme in this budget is a continuation of the government's efforts to force universities and colleges into a closer embrace with the private sector,' Turk said. 'This threatens the integrity of research and the independence and quality of education, and in the long term will also work against real innovation.'
The budget remains a work in progress, and won't be finalised until after it is passed by parliament.
Rebecca Trager, US correspondent for Research Europe