As global agrochemical companies consolidate, Monsanto rejects 'inadequate' $62bn offer from Bayer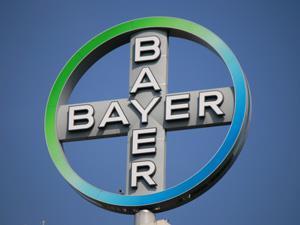 US biotech and seeds company Monsanto has rejected an unsolicited takeover bid from German drugs and crop chemicals giant Bayer worth $62 billion (£42 billion), calling the all-cash offer 'incomplete and financially inadequate'. Nevertheless, Monsanto says it is open to continued merger conversations with Bayer.
'The acquisition of Monsanto would be a compelling opportunity to create a global agriculture leader, while reinforcing Bayer as a life science company with a deepened position in a long-term growth industry,' Bayer had said in describing its bid on 23 May.
Andrew Hecht, a commodities analyst with Carden Capital in California, calls Bayer's bid a 'lowball offer', and expects Monsanto to push for at least $70 billion. In any case, Hecht tells Chemistry World that a Bayer–Monsanto union could be problematic regardless of price. There are possible issues for competition authorities around overlap in the seeds business, particularly in soybeans, cotton and oilseed rape (canola).
Merger mania
Hecht suggests that US regulators allowed the massive Dow–DuPont merger to go through because both those companies are American, so the US government would still collect taxes from the combined company. In contrast, he says, fear of tax revenues moving away from US shores in a Bayer–Monsanto merger could ultimately prevent any deal from progressing.
Staunch opposition to genetically modified crops in Europe – including blanket bans in several countries – also poses significant difficulties for the merger. 'Monsanto is known as the big producer of genetically modified seeds,' Hecht says. 'I can't see the German regulators approving of Monsanto.'
The agrochemical market is undergoing a period of strong consolidation, Hecht adds. With Dow-DuPont's $130 billion merger and ChemChina buying Swiss firm Syngenta for $43 billion, Bayer and Monsanto may feel like they have to follow suit.
'With the merger between Dow and DuPont, the landscape is shrinking and the competition is getting harder,' Hecht warns. 'They are all going to have a rough time competing with giants like Dow–DuPont and Syngenta–ChemChina – their market share is going to shrink, so they really have to create another giant.'