New nitrogen oxide molecule could be used in rocket fuel, but some researchers are unsure whether it will ever make it out of the lab
The largest nitrogen oxide molecule discovered to date could function as a rocket propellant, according to chemists in Sweden who have synthesised it for the first time. Trinitramide, N(NO2)3, has a higher energy and density than other materials used to combust rocket fuel - but some researchers are doubtful it will ever be useable outside the lab.
'The identification of trinitramide is clearly a great discovery and academically highly important,' says Thomas Klap?tke, an expert in energetic materials at the Ludwig-Maximilian University of Munich, Germany, who was not involved in the research. 'As far as a possible application as an oxidiser for rocket propulsion is concerned, I have slight doubts.'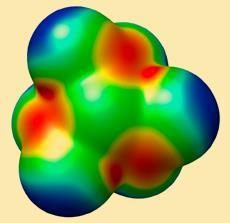 Trinitramide is one of a series of nitrogen oxides - substances containing just nitrogen and oxygen - which were identified as early as the 1700s. The largest one before trinitramide was dinitrogen pentoxide, N2O5, discovered in 1840.
Tore Brinck and colleagues at Sweden's Royal Institute of Technology synthesised trinitramide by dissolving either potassium dinitramide or ammonium dinitramide to end up with ions of N(NO2)2- in solution. Next, the researchers cooled the solution close to its freezing point of -45?C and carefully added the salt NO2BF4, which nitrated the ions to form trinitramide. The procedure was tricky, according to Brinck, because the nitration released so much heat it risked decomposing the trinitramide itself.
Trinitramide has the potential to serve within a rocket propellant because it can act as an 'oxidiser' used to combust rocket fuel. In theory, it should have a very high energy content because it contains a high proportion of nitrogen, which is stable and therefore releases a lot of heat upon combustion, and should deliver a high 'density impulse' or performance per volume, because it is very dense. Also, unlike ammonium perchlorate (AP), an oxidiser used in Nasa rockets, trinitramide contains no chlorine, which makes it more environmentally friendly.
But although experts praise the work, they are not so sure trinitramide will work as a propellant in practice. Karl Christe of the University of Southern California in the US was part of a group in the 1990s that postulated trinitramide would be unstable at ambient temperatures, which could rule it out as a replacement for AP. 'We abandoned [trying to isolate] the compound once we realised it was thermally unstable,' Christe says.
Brinck admits that trinitramide's instability is a disadvantage for replacing AP, but points out that not all oxidisers function in the warm. He suggests trinitramide could replace nitrogen tetroxide, used to control the space shuttle in the cold of space, or liquid oxygen, another space-industry oxidiser that functions at cryogenic temperatures. For both of these, Brinck claims, the density impulse could be 20 to 30 per cent better.
'With enough funding I think it should be possible to develop a procedure for large-scale production within a few years,' he says. 'However, we will see if there is an interest in that. The space industry is very conservative.'
Jon Cartright
References
et alAngew. Chem. Int. Ed.,2010, DOI: 10.1002/anie.201007047