More than 40 Nobel laureates urge US Congress to require federally funded research to be freely available, amid American Chemical Society objections
A group of 41 Nobel Prize-winning scientists, including 16 chemists, are urging the US Congress to require the results of federally funded research to be made freely available online - a position opposed by the American Chemical Society (ACS).
In an open letter to lawmakers the Nobel laureates endorse the Federal Research Public Access Act of 2009. The legislation would mandate that 11 US government agencies with annual extramural research expenditures over $100 million (?59 million) make journal articles resulting from their grants freely accessible.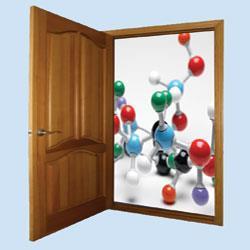 These manuscripts would be housed in a digital archive and be available at no charge within six months of publication in a peer-reviewed journal.
Proponents of the legislation argue that the taxpayers who underwrite this research, at tens of billions of dollars annually, have a right to access its results. But opponents say publishers deserve compensation for the value that their peer review process brings to government-funded research. ACS spokesperson Glenn Ruskin says the bill would simply take this value conferred by publishers without compensation, and make it much harder for scientific journals to sustain operations.
Reality of publishing
'Someone has to coordinate the input and critiques of the peer review community,' Ruskin says. 'The Nobel laureates are very idealistic in thinking about this, yet our approach is perhaps more practical.'
Around 40 per cent of the 34,000 peer reviewed articles published annually across ACS journals result from federal funding.
ACS provides several options to address the need for open access publishing, including allowing researchers to pay to have published articles made available online. But chemists have been slow to pursue this option.
The association also offers a unique URL that can be emailed or posted on external web sites. This free URL offers readers up to 50 downloads within the first year of publication, and then unlimited access to the final published article.
'The authors just don't understand the power of that URL,' says Steven Bachrach, a computational chemist at Trinity University in Texas, US. 'ACS has done a very nice job of not broadcasting what one could do with that URL,' he tells Chemistry World.
Overly restrictive
Robert Curl, who won the chemistry Nobel in 1996 and signed the letter to Congress, agrees that 'knowledge should be freely transmitted,' but acknowledges that mandatory open access is a 'big problem' because it would greatly reduce the revenue stream to cover publication expenses.
Curl suggests that institutions could pay a substantial annual fee for a licence for their employees to publish in existing open access journals. But this wouldn't make it any less expensive for individuals or research institutions to gain access to the information in the peer reviewed journals of ACS and other scientific organisations.
Rebecca Trager, US correspondent for Research Europe