Chairman of US nuclear agency resigns under pressure is met by a mixed reaction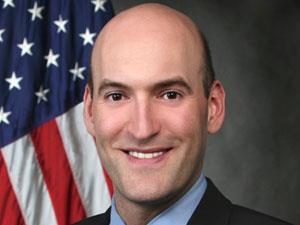 The resignation of the embattled head of the US Nuclear Regulatory Commission (NRC) has met with mixed reactions. Gregory Jaczko, who has served as the NRC's chairman since May 2009 and a member of the commission since 2005, has been a contentious figure.
Jaczko announced on 21 May that he will resign as the NRC's chairman once a successor is named. 'After an incredibly productive three years as chairman, I have decided this is the appropriate time to continue my efforts to ensure public safety in a different forum,' he said. Last year, Jaczko was described by the NRC's inspector general as abusive toward staff and dismissive of other NRC commissioners. Specifically, the inspector found that he controlled information and acted as a gatekeeper to determine policy.
Subsequent analysis by Republicans in the House Oversight and Government Reform Committee concluded that his 'management style', 'aggressive behaviour' and intimidation of colleagues damaged the agency. They also found that Jaczko 'strategically withheld information' to gain the support of Democratic colleagues for his plan to block the proposed Yucca Mountain nuclear waste repository in Nevada. Ultimately, he shut down the NRC's independent review of the Yucca Mountain site.
In October, Republican and Democratic NRC commissioners complained to the White House that Jaczko 'bullied' senior career staff, creating an atmosphere of 'fear and anxiety resulting in a chilled work environment'. Several later testified before Congress about his erratic behaviour and his threats that there would be consequences for opposing him.
Jaczko said in his resignation announcement that he helped the NRC to respond to multiple challenges - including last year's accident at the Fukushima Daiichi reactors in Japan - with an 'impressive focus' on safety. Under his leadership, he said, NRC has finalised regulations to ensure new reactors are designed to withstand aircraft impact.
Despite the criticism he has faced, many science and environmental advocacy groups are standing behind Jaczko. Edwin Lyman with the Union of Concerned Scientists said his resignation will leave a big hole at the agency. 'Jaczko often took a more cautious approach on plant safety and security than his colleagues on the commission,' Lyman said. 'He generally supported larger safety margins in the face of uncertainty.'
Jaczko has some key supporters on Capitol Hill - including Senate majority leader Harry Reid, a democrat from Nevada, who he once worked for - who praised him for working to ensure that US nuclear plants operate as safely as possible and for standing up to the nuclear industry. But their support was drowned out by criticism from other lawmakers. 'The only thing surprising about his resignation is the fact that the Obama administration has remained silent for more than a year after allegations of Jaczko's offensive behaviour surfaced,' said Senate Republican leader Mitch McConnell.
Many congressional Republicans have expressed concern that Jaczko conditioned his resignation upon confirmation of a successor. They are calling on him to step down immediately and allow an acting chair to be appointed.
The NRC's inspector general is currently investigating accusations of questionable conduct by Jaczko. Its findings are expected to be released before the House Energy and Commerce Committee's scheduled 31 May hearing on NRC policy and governance oversight, at which Jaczko will testify.
Rebecca Trager