Several major initiatives were launched by government and industry leaders on the first day of the talks
A plethora of high profile clean energy initiatives have been announced on the first day of the UN-sponsored international climate summit in Paris. Their backers hope that these programmes will help the world transition to low-carbon energy sources more rapidly.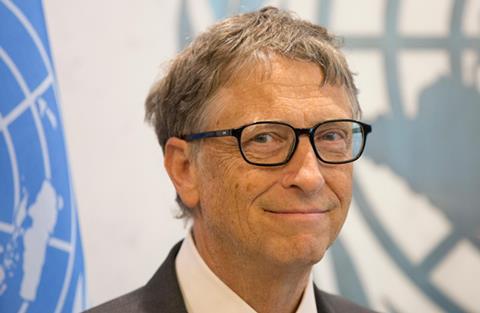 Perhaps most noteworthy is the launch of a new investment coalition – made up of billionaires like Microsoft founder Bill Gates, Facebook chairman Mark Zuckerberg, Virgin Group head Richard Branson and Prince Al-Waleed of Saudi Arabia – to help promising energy technologies bridge the so-called 'valley of death' and reach the market. The Breakthrough Energy Coalition (BES), comprises more than 25 investors from 10 countries. It will focus on early-stage companies that could make reliable zero-carbon energy widely available, although the size of any fund to reach this goal has not yet been revealed.
'Some of these companies will fail,' Gates explained at the coalition's launch. 'We expect the successful ones to attract large amounts of traditional capital investments as they are demonstrated and deployed.'
Over the next year, participants in the BES will analyse potential technologies, create vehicles to support them and further expand its pool of investors. In the meantime, the funds' backers have agreed on several principles that will guide their efforts, including a flexible approach to early-stage work.
Energy mix matters
Since it is too early to determine which will be the most successful paths to a clean-energy future, Gates explained that the BES will support a wide range of approaches in various sectors, including electricity generation and storage, transportation and agriculture. One promising technology that has caught Gates' eye is using solar energy to produce chemicals and fuels.
'The simplest application involves a kind of club sandwich of cells: a series of catalysts separated by a membrane, and surrounded by light-absorbing material on the top and bottom,' Gates explained. 'These cells use sunlight to generate enough energy to split water, producing oxygen and hydrogen gas; the hydrogen can be used directly as fuel or in commercial processes like making fertiliser.'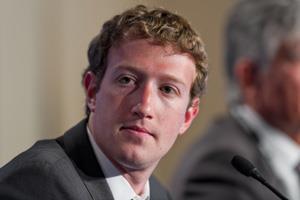 Gates said that flow batteries to store power for the grid are also worthy of more investment. Flow batteries use two separate tanks that each hold a liquid electrolyte instead of relying on self-contained cells like the lithium-ion battery. The electrolytes can be used to store charge and then release that energy when they are pumped into a chamber separated by a membrane that holds two electrodes. The big advantage of flow batteries is that they are cheap and the amount of energy they can hold can be increased simply by adding larger electrolyte tanks.
Nations double down
This new investment coalition complements a separate flagship international initiative, also announced the same day in Paris, which aims to accelerate clean energy investment and make reliable and affordable energy more accessible globally. Under this new programme, dubbed Mission Innovation, the leaders of 20 countries have agreed to double their investment in clean energy research over the next five years. The participating nations including the five most populous countries – China, India, the US, Indonesia and Brazil – which together account for 75% of the world's carbon dioxide emissions from electricity generation.
Participating in the initiative's launch was the US president, Barack Obama, French president, François Hollande, UK prime minister, David Cameron, and the European commission's president, Jean-Claude Juncker, as well more than a dozen heads of government.
The launch of the BES and Mission Innovation also coincides with the unveiling, at the Paris climate talks, of the new International Solar Alliance (ISA) that aims to boost uptake of solar energy in developing countries. Indian prime minister, Narendra Modi, joined Hollande in announcing the initiative, that will involve more than 100 countries that have excellent solar power potential, including the US and Brazil, as well as many African and Asian nations.
Shooting for the sun
It was acknowledged during the UN climate summit that developing countries need help increasing the share of energy generated by solar, and that initial public financing will be key if solar energy is to take hold in poorer countries. The alliance intends to invest more than $1 trillion (£660 billion) by 2030 to help achieve the goal of widespread deployment of affordable solar energy.
While technology commercialisation must be led by the private sector, government R&D has been the indispensable catalyst behind many of the technological marvels we take for granted
'Today, when the energy source of our industrial age has put our planet in peril, the world must turn to the sun to power our future,' Modi stated. 'As the developing world leads billions of people into prosperity, our hope for a sustainable planet rests on a bold global initiative.'
In announcing the ISA, Modi said India will host the initiative at the country's National Institute of Solar Energy. He pledged $30 million toward the effort, saying India will support its operations for five years. 'Together, we will raise long-term funds to achieve our prescribed goals.'
The new alliance aims to attract investment in the solar sector, create joint ventures and develop innovative financing mechanisms. Nations participating in the ISA will also will partner with other renewable energy institutes to share knowledge, cooperate on training and address regulatory issues in the solar energy sector.
Observers point out that new and revolutionary technologies are often too risky to secure private sector investment at the scale needed for rapid commercialisation, and suggest that initiatives like those announced at the Paris climate talks will bridge critical chasms in the technology development process. 'While technology commercialisation must be led by the private sector, government R&D has been the indispensable catalyst behind many of the technological marvels we take for granted,' said Jason Grumet, president of the Bipartisan Policy Center, a US energy thinktank.