It's been another dramatic, pandemic-dominated year for the pharmaceutical industry. At the turn of the year, mRNA-based Covid-19 vaccines from Pfizer­–BioNTech and Moderna had just started to reach the public's arms. As we reach the close of 2021, several others have reached the market and, in many countries, booster programmes are rolling out, alongside approvals to immunise teenagers and young children.
Analysis of mortality data highlight the programme's huge success, with studies by the US Centers for Disease Control showing that those vaccinated with US-approved vaccines (Pfizer, Moderna and J&J) had a lower risk of dying from any cause than those who remained unvaccinated. There is even evidence from a Swedish study that a mix-and-match approach may protect better than two doses of the same vaccine. The Pfizer–BioNTech vaccine now sits comfortably atop the drug bestseller list. In early November, Pfizer predicted sales of $36 billion for 2021, substantially higher than the 2020 sales of $20.5 billion achieved by Abbvie's Humira (adalimumab), which had topped the list since 2012.
Yet it was not all plain sailing for the vaccination programmes. AstraZeneca's adenovirus vectored vaccine was associated with an incredibly rare blood clotting disorder, as was Johnson & Johnson's single-shot vaccine, which is also adenovirus-based. Supply problems were, perhaps, inevitable, given the huge numbers of such new products that were required, with AZ even facing legal action from the EU in the spring when it was unable to make sufficient doses to meet orders in time.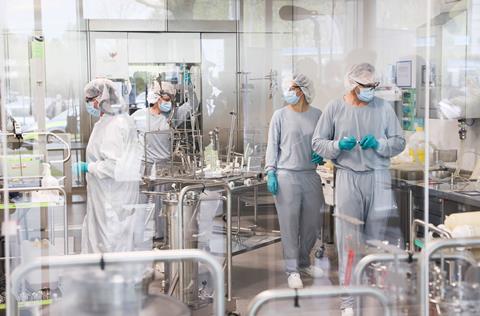 Manufacturing shortage issues were assisted by companies with biologics capacity opening it up to rivals' products, such as Novartis producing Pfizer–BioNTech vaccines in its Swiss plant, and GSK offering to make Novavax vaccines at Barnard Castle, UK. Capacity at many different contract manufacturers was also pressed into action, such as Catalent making J&J's vaccine in Indiana,US, and Lonza making Moderna's vaccine in Visp, Switzerland.
AZ announced in November that, having supplied two billion doses less than a year after approval, it would be moving away from its at-cost model for selling the vaccine in non-developing countries. But getting vaccines to poorer countries remains a challenge, despite the World Health Organization's (WHO) Covax programme. This was hampered by supply shortages, not least when India decided in April to temporarily halt vaccine exports in light of soaring domestic infection rates.
56 countries missed the WHO's target of vaccinating at least 10% of their populations by October. The agency also warned that more dangerous variants may well appear, particularly in those countries where vaccination rates remain low and the virus continues to circulate widely; this view appears to have been vindicated by the identification of the heavily mutated Omicron variant in southern Africa in November. There have also been calls for companies to license their technology to allow others to make their vaccines, a move described by the International Federation of Pharmaceutical Manufacturers and Associations as showing a lack of understanding of the complexity of manufacturing vaccines.
Enter the antivirals
Vaccines weren't, of course, the whole Covid-19 success story for the sector: a huge amount of effort was also put into developing drug treatments. Towards the end of the year, oral antivirals started to be licensed, and large government orders placed. The US, for example, bought 10 million five-day courses of Pfizer's Paxlovid, which combines a newly developed protease inhibitor (PF-07321332) with a low dose of another, AbbVie's ritonavir. This $5 billion (£3.8 billion) purchase followed trial results showing that it cut the rate of death and hospitalisation for those at risk of severe illness by almost 90% if given within three days of symptoms appearing.
Another oral antiviral, Merck & Co and Ridgeback Biotherapeutics' Lagevrio (molnupiravir) gained emergency approval In the UK. This is a prodrug that affects the virus's RNA replication. First designed for influenza, It was can reduce the likelihood of hospitalisation or death in infected patients by around a third. Both Paxlovid and molnupiravir have been licensed to the Medicines Patent Pool for distribution in low-income countries.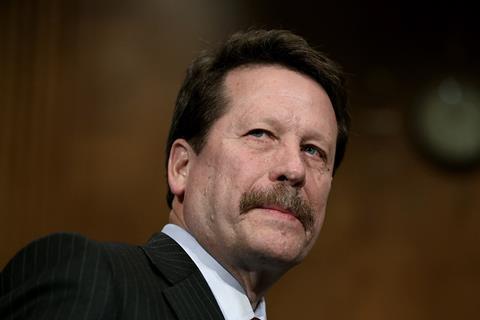 Numerous antibodies were approved over the course of the year to treat severely ill Covid-19 patients. The monoclonal antibody sotrovimab from GSK and Vir, for example, received emergency use authorisation in May, and in the first six months a billion dollars of doses were sold. Several treatments that have shown promise are combinations of two antibodies, such as those from AstraZeneca, Lilly and Regeneron. These have the potential to treat acutely ill patients, and also to prevent serious disease in vulnerable patients.
Approvals and arguments
Away from Covid, various other new medicines were given positive opinions by the European Medicines Agency (EMA). Many are designed to treat rare diseases, such as Enspryng (satralizumab) from Roche to treat the central nervous system disorder neurmyelitis optica; BioMarin's Voxzogo (vosoritide) for achondroplasia, a form of dwarfism; and Rhythm's Imcivree (setmelanotide) for rare genetic obesities. Two more cell and gene therapies also got the EU go-ahead: gene therapy Skysona from Bluebird Bio for children with cerebral adrenoleukodystrophy and Bristol Myers Squibb's (BMS) CAR-T cell therapy Abecma for multiple myeloma, built on early work at Bluebird.
However, it was not all plain sailing. A US Food and Drug Administration (FDA) advisory committee voted against approving AZ's roxadustat to treat anaemia in chronic kidney disease patients and asked for a further clinical trial. But similar expert opinion did not stop the agency from giving the go-ahead to Biogen's $56,000-a-dose Alzheimer's treatment Aduhelm (aducanumab), despite the near-unanimous verdict from its own advisory committee that there was little evidence it would have clinical benefit.
Manufacturing expansion
The rapid speed and huge volumes needed for Covid-19 vaccines made it inevitable that shortages would make headlines, not least for those existing drugs thought to have benefit in treating Covid patients, but availability remained an issue elsewhere, too. In response, the FDA introduced a portal for companies to report drug and biologics manufacturing volume data, which should help it identify, prevent and mitigate drug shortages in future. Wider supply chain issues also had an impact, with companies reporting short supply of both raw materials and packaging, on top of price increases for freight transport.
Investments in manufacture continued, both in-house and at outsourcing providers, and not just to make Covid vaccines and drugs. AZ is to build a $360 million facility in Dublin, Ireland, to make active pharmaceutical ingredients, for example. And WuXi added an eighth biologics drug product facility in China, in addition to its acquisition of a Swiss facility for solid dosage forms from BMS, a drug substance facility in Wuppertal from Bayer, and a biologics plant in China from Pfizer.
In a move reflecting the drive to reshore pharma manufacturing in the US, the bankrupt Neopharma amoxicillin facility in Bristol, Tennessee, that closed in 2020 was reopened under new management as USAntibiotics. It gives the US domestic capacity once more, with a capacity of more than two billion doses a year, rather than being solely reliant on imports.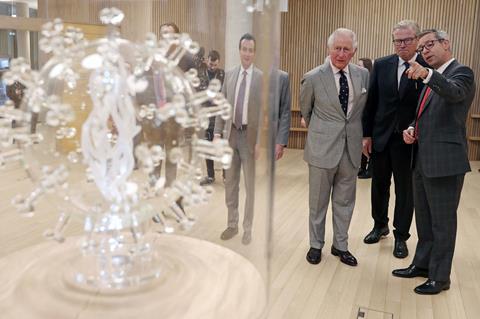 AstraZeneca's new headquarters and labs in Cambridge, UK, were officially opened in November. GSK, meanwhile, plans to create a life science park adjacent to its Stevenage, UK research site – already also home to the UK Cell and Gene Therapy Catapult and the Stevenage Bioscience Catalyst.
Back at the regulators, US president Joe Biden has nominated cardiologist Robert Califf as FDA Commissioner. He previously led the agency for almost a year at the end of Barack Obama's presidency, until his tenure was ended by Donald Trump. Senate confirmation is required, and the FDA will remain in the temporary hands of acting commissioner Janet Woodcock until then. But there is a looming issue about pandemic-related inspection backlogs. The US General Audit Office reported that postponed inspections are likely to extend the maximum interval between inspections beyond five years, and prevent inspections of high-priority sites.
Split and mix
It was another relatively quiet year on the mergers and acquisitions front, headlined by Merck & Co's $11 billion takeover of Acceleron. Among other notable deals was Amgen's purchase of Five Prime Therapeutics for $1.9 billion, adding immuno-oncology and targeted cancer projects to its pipeline. These include the antibody bemarituzumab for gastric cancer, which is in Phase 3. Amgen also acquired Teneobio for $900 million in cash plus potential milestone payments of up to $1.6 billion. Tenebio specialises in bispecific and multispecific antibodies, and has a prostate cancer drug in Phase 1.
In November, Denmark's Novo Nordisk said it will spend $3.3 billion on Massachusetts-based Dicerna, which specialises in RNAi therapeutics. The two companies have been collaborating since 2019, and the first product from the relationship is expected to enter trials in early 2022.
Pfizer was also out shopping, buying Trillium Therapeutics for $2.2 billion in August, gaining its pipeline of immunotherapies for blood cancers, two of which are in the clinic. Four months earlier, it spent an undisclosed amount on Amplyx Pharmaceuticals, which has an antifungal treatment in trials. It had already made a hefty equity investment in the business, something it did again this year with protein degradation pioneer and long-time collaborator Arvinas, with a $350 million equity investment, allied to a $650 million upfront payment to develop a breast cancer product.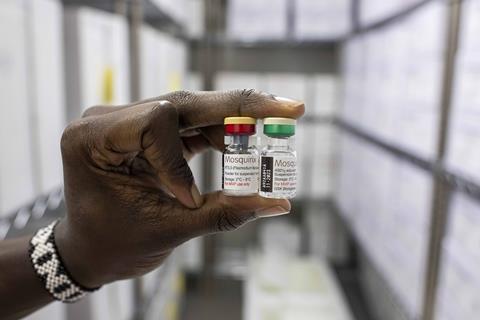 The industry may also be embarking on another cycle of demerger. GSK's long-heralded separation of its pharmaceuticals and consumer health arms is still on schedule to happen in 2022. Within the next few years, Johnson & Johnson similarly plans to split its consumer health operation – including big brands such as Band-Aid, Aveeno and Listerine, plus over-the-counter medicines such as Tylenol – from pharmaceuticals and medical devices.
Drug withdrawals and shortages in the light of contamination with traces of nitrosamine continue, but there was another major manufacturing failure this year – up to 15 million doses of J&J's Covid-19 vaccine had to be thrown away. Human error led to a mix-up in ingredients at Emergent BioSolutions' facility in Baltimore, US, with the viral vector for the AstraZeneca vaccine (which was also being made there) being erroneously added to a batch of J&J vaccine.
The vaccine story wasn't all about Covid in 2021, though – another vaccine that could have a huge public health benefit is set for widespread uptake after the WHO recommended that GSK's malaria vaccine Mosquirix should be rolled out much more widely. This follows successful pilot programmes in Ghana, Kenya and Malawi. In combination with seasonal antimalarials, the serious disease burden was lowered by about 70% in vaccinated children. GSK will supply up to 15 million doses a year, and the process to transfer the technology to Bharat Biotech in India is under way. 'For centuries, malaria has stalked sub-Saharan Africa, causing immense personal suffering,' says Matshidiso Moeti, WHO's regional director for Africa. 'We have long hoped for an effective malaria vaccine and we expect many more African children to be protected from malaria and grow into healthy adults.'