Professional services firm to help government build a 'map' of the country's scientific output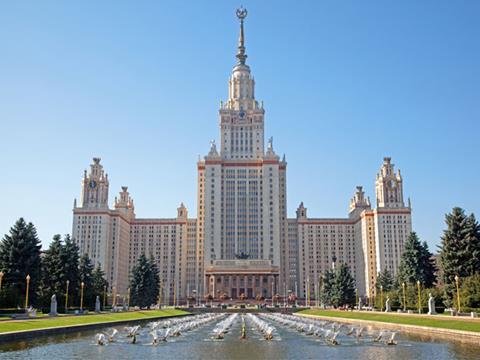 The Russian government has appointed PricewaterhouseCoopers (PwC) to conduct an audit of the country's scientific organisations and scientists. The announcement is part of ongoing efforts to improve Russia's universities, as well as the creation a 'map' of Russian science.
According to Igor Fedyukin, Russia's deputy minister of science and education, cooperation with PwC will help the Russian government 'to identify strong scientists, and among the major criteria will be publications in scientific journals, the number of citations and patents'. He also added that this will not only make it easier to award grants, but also help form expert and dissertation panels.
PwC will be responsible for designing the automated system, which will track the position of Russian universities and research institutes in the world rankings. Each researcher will also be assigned a unique number so that they can be easily tracked and their scientific achievements logged. This information will be used to create a 'map of Russian science'.
PwC confirmed that it had entered into an agreement with the education ministry, but declined to provide further details.
In the meantime, representatives of some leading Russian universities have already welcomed the appointment of PwC. Nikolai Kudryavtsev, president of the Moscow Institute of Physics and Technology, one of Russia's leading technical universities, says that, in the past, assessments have been carried out by commissions of Russian scientists, so were not always objective.
'Such large audit firms may provide a good independent assessment of the current situation in the Russian science,' Kudryavtsev says. 'They are used to evaluate organisations around the world and will judge the national science on the basis of international standards.'
However, scientists at the Russian Academy of Sciences have criticised the appointment of the US company. The academy has serious doubts that PwC is up to the task as it mostly specialises in financial auditing and consulting. 'I do not really understand the principle of completing such a map,' says Vladimir Ivanov, deputy chief academic secretary of the academy. 'It seems to me that this is the continuation of the previous policy of the education ministry, which implements such important projects behind the scenes.'
The contract with PwC is estimated to be worth about RUB90 million (£1.9 million) and is expected to be completed this autumn.