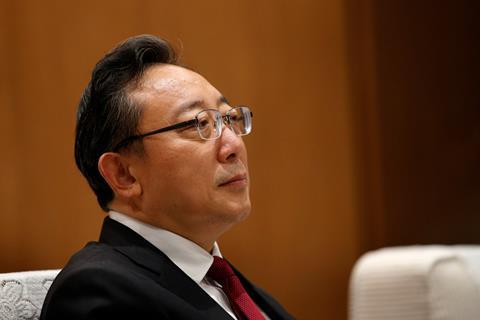 A high-profile Chinese immunologist has been cleared of research misconduct following a lengthy investigation into his work.
Investigations were launched into the work of Xuetao Cao – who is the president of Nankai University in Tianjin and a senior figure in the Chinese research integrity world – after more than 60 of his papers were flagged on PubPeer, a website that allows researchers to discuss studies after they are published.
The allegations of problems with images in studies co-authored by Xuetao Cao first surfaced after microbiologist-turned-scientific integrity expert Elisabeth Bik uncovered the activity in 2019.
Last week, China's Ministry of Science and Technology (Most) announced the results of their probe, which found that problems with Cao's papers do not add up to scientific fraud. According to Chinese state media, the investigation concluded that there were some problems with images in Cao's papers and that he failed to properly manage his laboratory.
As a result, Cao was ordered to respond to all the problems flagged in his papers and make corrections where necessary. He was also put on probation for a year and told that he isn't allowed to supervise graduate students over that period.
'Although some of the concerns raised for Cao's papers might be the result of honest errors, such as mixing up the wrong photos, many other papers from his research lab appear to contain duplicated parts of image panels that cannot be explained by just mistakes,' Bik tells Chemistry World. 'Dr Cao might not have been the one modifying these images himself, but as the senior author and principal investigator he is responsible for all the content in his research papers.'
Cong Cao, a professor of social studies of science, technology and innovation at the University of Nottingham Ningbo China, who is not related to Xuetao Cao, says he was disappointed with the verdict of the probe. He says that the investigators 'significantly downplayed the seriousness of the process'.
For Cong Cao, it was especially disheartening that Most didn't release the details of who conducted the investigation, what evidence the probe examined, whether the investigators had any disputes or disagreements, and if so how a consensus was reached. 'The Chinese and indeed international scientific community had been expecting a transparent and rigorous investigation,' Cong Cao says.
At least four of Xuetao Cao's papers flagged on PubPeer have been retracted to date, 13 have earned expressions of concern and several have had errata issued. But it's unclear what will happen to his remaining papers flagged on PubPeer. 'I hope that, independent of the ministry's final conclusions, journal editors and publishers will recognise that some of these papers appear to contain manipulated data and that those papers will be retracted,' Bik says.
Xuetao Cao did not reply to a request for comment. In a comment on one of the PubPeer posts, however, he wrote in November 2017 that he remains 'confident about the validity and strength of the scientific conclusions made in those publications and our work's reproducibility'.
'There is no excuse for any lapse in supervision or laboratory leadership and the concerns you raised serve as a fresh reminder to me just how important my role and responsibility are as mentor, supervisor, and lab leader; and how I might have fallen short,' Xuetao Cao wrote on PubPeer at the time. 'I feel therefore very heavy-hearted and tremendously sorry, to my current and former students, my staff and colleagues, my peers, and the larger community. I most sincerely apologise for any oversight on my part.'