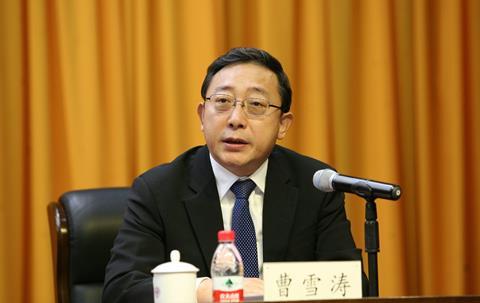 The Chinese Academy of Engineering has launched an investigation into prominent Chinese immunologist Xuetao Cao, the president of Nankai University in Tianjin, after allegations of image manipulation in several of his papers surfaced online.
Elisabeth Bik, a microbiologist-turned-science integrity expert based in San Francisco, California, uncovered the unusual image patterns while screening the literature. More than 60 papers co-authored by Cao, who is a senior figure in the Chinese research integrity world, are now flagged on PubPeer – a site that allows researchers to discuss academic papers after publication – due to potential image problems.
But Bik, who quit her paid job at the University of Stanford earlier this year to focus on her volunteer work in scientific misconduct, maintains that she is not accusing anyone of misconduct, noting that the image duplications may be the result of honest errors.
Mike Rossner, president of Image Data Integrity – a consultancy that provides advice to institutions, journals, funding agencies and legal counselors on biomedical image data manipulation – says it is possible for blot images and micrographs to be duplicated accidentally. 'It is always possible that a duplication resulted from inadvertent error,' he says. 'The first step in distinguishing between inadvertent error and deliberate misrepresentation is for the investigative committee to obtain the source images and compare them to the published images.'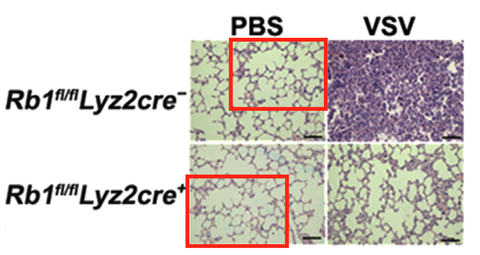 Rossner, however, notes it is less likely that such image problems would appear by chance in flow cytometry experiments, like some of those that Bik has scrutinised. 'Given the nature of flow cytometry experiments, it is unlikely that repeating patterns would appear by chance in the data plots,' he says.
Cong Cao, a professor of social studies of science, technology and innovation at the University of Nottingham, UK, who is not related to Xuetao Cao, says the papers of which Xuetao Cao is corresponding author are problematic. 'There has been a pattern of systematic image manipulations, pointing to a possibility of more than lax oversight or honest errors,' he says. 'If someone like Cao is to be found engaging in academic misconduct but not punished, which is highly likely, it would default all the efforts in the last several years.'
Xuetao Cao, who could not be reached for comment, has told the media he will speak out on the matter after the investigation into his work is complete. In a comment on a PubPeer post about one of his papers on 17 November, Cao said he remains 'confident about the validity and strength of the scientific conclusions' of his papers and the reproducibility of his work. Cao went on to apologise for 'any lapse in supervision or laboratory leadership' on his behalf.
Rossner lauded Xuetao Cao, who is past president of the Chinese Academy of Medical Sciences, for convening a probe into his work. 'All of the numerical data underlying these plots are acquired digitally, and they should be available to any investigative body to determine if the published plots can be recapitulated from the source data,' he says.
In total, Bik claims to have so far scanned images in more than 40,000 academic papers. A 2016 analysis by Bik of more than 20,000 papers predicted that around one in 25 research papers contain inappropriately duplicated images. In 2013, Nature reported on another smaller-scale screen conducted by Italian bioinformaticians, which suggested that around a quarter of the examined papers contained inappropriately duplicated images.
In 2015, Nature bestowed its annual lifetime achievement award on Cao, who at the time was the youngest ever person to become a medical professor in China, as well as the youngest ever member of the Chinese Academy of Engineering. Cao also sits on a number of journal editorial boards including Cell, eLife and Cellular & Molecular Immunology.