EU to pump billions into projects that hope to deliver new medicines, better fuel cells and sustainable aviation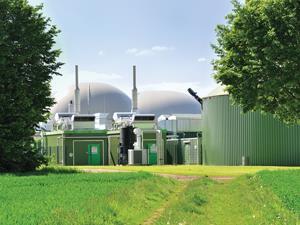 The European Union (EU) will invest €7.3 billion (£5.8 billion) in seven newly launched public–private partnerships (PPPs) as part of its Horizon2020 research funding programme. With a further €12.2 billion from industry, a total of €19.5 billion will be pumped into research projects across Europe over the next seven years.
The first round of funding calls, to be launched throughout 2014, will be worth around €2.2 billion in public and private investment. Three of the partnerships are already established, and renewed funding will allow them to enter a second phase.
The Innovative Medicines Initiative (IMI), for example, has been running since 2007. It was set up with the aim of tackling Europe's healthcare challenges by developing new diagnostics, vaccines and treatments, while keeping public spending budgets in check. To date, the partnership has involved over 6000 researchers working across universities, companies and regulatory bodies, and resulted in over 600 research publications. Several projects are still ongoing and the partnership will now enter a longer, second phase – IMI2 – whose total budget is expected to exceed €3 billion over the next 10 years.
IMI2's first funding round offers €24.63 million from Horizon2020, plus a similar amount from industry partners, including the European Federation of Pharmaceutical Industries and Associations (EFPIA), for projects focusing on diabetes and eye diseases. Universities, businesses and research institutions are all invited to bid, and decisions will be taken by a governing board made up of both commission and industry representatives.
Next phase
Other partnerships entering a second phase include Fuel Cells and Hydrogen 2, which aims to improve the efficiency of fuel cells, and ultimately develop a hydrogen economy across Europe. Clean Sky 2 will fund academics collaborating with the aeronautics industry to develop greener, more sustainable air travel.
Many pressing societal needs do not evoke commercial interest in the mid- to long-term, so other mechanisms need to be employed
Four new PPPs will also be introduced, including Bio-Based Industries, a partnership between the EU and the Bio-based Industries Consortium. The partnership's goals for 2020 include doubling the proportion of bio-based chemicals produced in Europe from 10% to 20% and increasing the re-use of waste and by-products by 15%.
'The bioeconomy has huge potential that is attracting investments all around the world,' said European commissioner for research, innovation and science, Máire Geoghegan-Quinn, launching the PPPs. 'With this new partnership, we want to harness innovative technologies to convert Europe's untapped renewable resources and waste into greener everyday products such as food, feed, chemicals, materials and fuels, all sourced and made in Europe.'
The first funding call of up to €50 million for the bioeconomy PPP, expected to reach €150 million with industry contributions, will support better ways to extract and break down lignocellulosic biomass, and new ways of using agricultural waste.
Wolfgang Eppenschwandtner, executive coordinator of the Initiative for Science in Europe, says the investment will be welcomed across Europe. 'The approach to commit industry and research communities in a joint effort is certainly a very valuable one which will give a strong push to Europe's competitiveness,' he tells Chemistry World.
Back to basics
However, he stressed the need for the EU to increase funding for fundamental research and warned that it would be a 'major mistake' for it to invest solely in PPPs. 'Many pressing societal needs do not evoke commercial interest in the mid- to long-term, so other mechanisms need to be employed to achieve progress,' he says. 'Many ground-breaking inventions come from blue-sky research.'
Some groups are also worried that PPPs may disproportionately benefit commercial partners at the expense of academics. Last year the League of European Research Universities expressed concerns that unfair funding allocations were putting researchers off participating in the IMI. 'The majority of academic partners receive only 75% of direct costs for research… which means operating at a financial loss,' they wrote in an open letter, adding that intellectual property terms 'favour the interests of the pharmaceutical community over and above those of the partner academic community'.
Eppenschwandtner agrees that all PPPs, particularly those in their infancy, should be closely monitored to make sure they are delivering equal benefits to all parties. He suggests this could be done by a board of independent consultants and researchers with no commercial interest in the research. 'It is important that PPPs constitute a real partnership; as regards to financial contribution, decision-making and also the management of intellectual property,' he says. 'We need somebody who represents and strongly backs up the interests of the research community.'