Contamination issues strike the drug industry
Recent drug withdrawals and manufacturing failures have highlighted the importance of ensuring that the medicines patients take contain what it says on the packet - and only what it says on the packet. While manufacturing problems should be picked up before a product reaches pharmacy shelves, on the odd occasion something slips through the net, the costs - both to a company's finances and reputation - are enormous.
In the past few months, Johnson & Johnson (J&J) has had to withdraw various over-the-counter medicines. Several different paracetamol products in its Tylenol range were withdrawn between September and January because of a musty smell, with some patients experiencing nausea, vomiting, stomach pains and diarrhoea. The culprit was found to be 2,4,6-tribromoanisole - formed by the breakdown of the fungicide 2,4,6-tribromophenol which can be found in the wooden pallets used to transport packaging materials. Then, at the end of April, a large number of children's medicines were recalled, as they could have contained either too much active ingredient or tiny metal particles.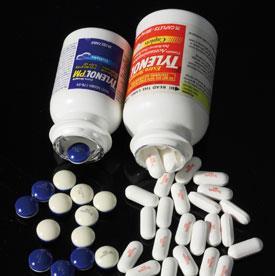 In early May, the US Food and Drug Administration (FDA) released the results of an inspection of J&J's manufacturing plant in Fort Washington, US. They found thick layers of dirt covering some equipment, and various raw materials had bacterial contamination. Manufacturing at the plant was suspended, and will not resume until all issues have been remedied; the FDA's criminal investigation office is now looking into the issue.
This is one of the largest scale recalls, product suspensions or manufacturing problems a company has faced in recent years, but it's far from being alone.
Genzyme's plant at Allston Landing in the US had to be closed for decontamination after vesivirus 2117 was found there earlier this year. Patients with rare enzyme deficiencies taking Cerezyme and Fabrazyme faced product shortages and reduced doses, as the FDA told Genzyme to transfer vial filling elsewhere.
GlaxoSmithKline's Rotarix rotavirus vaccine was also under suspicion in May after porcine circovirus-1 was found in it. The FDA advised doctors to use Merck's Rotateq vaccine instead - but the same virus was then detected in that product, too. A couple of weeks later, the FDA decided the porcine virus actually posed no health risk, but it shows the difficulty for regulators trying to hit the right balance between caution and pragmatism.
Outsourcing issues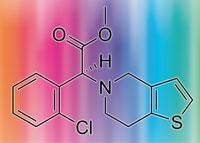 A recent pan-European product withdrawal has highlighted another issue facing manufacturers: ensuring outsourced ingredients are up to scratch. The patent recently expired on Sanofi-Aventis' blockbuster antiplatelet heart drug Plavix (clopidogrel), and a rush of generic alternatives were launched, many made by Swiss company Acino. The active pharmaceutical ingredient (API) was sourced from Indian company Glochem, but when the German regulators inspected its facility in Visakhapatnam, they found it did not meet good manufacturing practice (GMP) standards. The European Medicines Agency then recommended all products containing Glochem's clopidogrel should be recalled as a precaution. Acino said it had other suppliers of the API, and would switch to using them instead.
In the past couple of decades, the market for APIs has become increasingly global, with many suppliers - particularly in Asia - now selling ingredients to pharma companies, who outsource manufacture to reduce costs. 'This is being driven by pressure on prices from both governments and competition,' says Chris Oldenhof, who works in external regulatory affairs at Dutch chemicals producer DSM. These pressures are particularly strong for generics companies like Acino, as the profit margins on a generic with many competitor products are much lower than on a still-patented medicine. 'There is a danger as this extreme pressure on costs is very hard to combine with high levels of compliance with GMP,' he says.
Criminal issues
Where the Acino clopidogrel problem was caused by a GMP failure that might have led to sub-standard APIs, there are alarming cases where criminals have substituted a cheaper ingredient to make a quick buck. In early 2008, US-based pharma firm Baxter was hit when the anticoagulant heparin they sourced from China was deliberately contaminated with as much as 30 per cent of over-sulfated chondroitin sulfate, which is cheaper than heparin to make and resembles it in analytical testing. The substitution led to the deaths of around 150 patients in the US with many hundreds of others being seriously affected. A similar issue occurred later that year, when large quantities of
Chinese baby milk were found to be contaminated with melamine after several babies died, more than 50,000 were hospitalised and around 300,000 became ill. In analytical tests, melamine mimics protein and had been added to the milk to hide the fact that it had been diluted.
'Nobody had really considered that contamination of pharmaceuticals for financial gain could happen,' Oldenhof claims. 'The heparin case opened eyes to the dangers that can exist in the supply chain - the pharma company had not identified the problems, even though they had audited their suppliers. The criminals had made sure no difference would be seen in routine testing, but had there been more awareness these things could be possible, then maybe they could have been prevented.'
Regulators get tough
In recent years, there has been a definite sense that the regulators are getting stricter, in combination with a tightening of regulations and increasing demands being imposed. Oldenhof says pharma customers are becoming more concerned when purchasing ingredients about the compliance position of the supplier, and there is an increasing awareness of what can go wrong. 'This is in parallel with the increased awareness of inspectors,' he says. 'If you only focus on the lowest cost ingredient, but do not take into account that with this low price comes a risk of product recalls, then you are being penny-wise and pound-foolish, as the money you save is much less than the potential financial damage.'
Yet it is not always clear exactly where an ingredient has been made, and the supply chain is only as good as its weakest link - and if a link gets broken, patients could be at risk. 'Many APIs from India and China are made in facilities that are not authorised to make pharma-grade fine chemicals,' claims Guy Villax, chief executive of Portuguese manufacturer Hovione. 'They have no GMP, and chemicals made there can go through a relabelling process so they appear to have a "proper" origin and penetrate the supply chain through traders. The regulators built an oversight infrastructure designed around 20th century national boundaries. But supply chains are now global and the oversight structure is obsolete. However, my sense is that the regulators have finally got it, and there is now a lot of communication between regulators in the US, Europe, Japan, Australia and Canada.'
Oldenhof predicts that the clopidogrel incident will be the first in a line of similar incidents. In an attempt to increase API safety, last year a group of pharma companies and suppliers set up a coalition, Rx-360, with the aim of improving the safety of the supply chain. According to Villax, about 80 per cent of all medicines on the EU market are now made with ingredients sourced in Asia. But companies there are less likely to be audited than those in Europe. Rx-360's most important role, he says, involves sharing audit data. 'Whenever a member company audits a supplier, it goes into a database, and all members have access to the audits in the database for a small fee.'
Scrutinising whole chains
It's not just APIs that are an issue - excipients, intermediates and all chemicals and reagents used during manufacture could, potentially, cause problems. Pharma companies are now looking for more information from suppliers, according to Bruce Lehr, development director at Sigma-Aldrich Fine Chemicals (SAFC). 'We asked our customers what technical support they want from us, and rather than high-end R&D support, virtually every one said they wanted better characterisation around raw materials,' he says. 'So we are now setting up an enhanced raw material characterisation programme for the cell culture media we sell to biopharma manufacturers, and doing a lot more analytical testing around our most important products.'
For example, while characterising their own raw materials, Lehr said SAFC found variability in amino acid composition of a product from one supplier. This turned out to be a result of whether they had spray-dried or tray-dried the product, which altered its solubility properties. 'We undertook some pretty sophisticated testing to unravel that story, and we no longer buy from them. It requires diligence throughout the supply chain, and testing raw materials against real specification sets. Even buying [pharmaceutical] grade materials may not be good enough to ensure quality in a cell culture system.'
Lehr says the regulatory authorities are now asking pharma producers to look all the way down the supply chain to the very beginning, and ensure they know how everything is being manufactured and handled. 'It's probably folly to think there will never be a problem, no matter how much quality testing you put into a system,' he says. 'But you don't really want to rely on your final quality control testing - you have to set up your whole system to ensure all materials meet all specifications. If you've done all that, the quality control process should just be a final check.'