The BBC Trust's review of the corporation's science reporting finds that marginal opinions get too much airtime
An independent review of the BBC's coverage of science has found it to be 'high quality' and 'accurate'. But it also identifies a number of weaknesses, including providing a platform for marginal opinions with little scientific merit. In response, the BBC has announced it will appoint a science editor and create a pan-BBC science forum to share information.
Commissioned by the BBC Trust, the review contains a report by Steve Jones, emeritus professor of genetics at University College London, UK, and content analysis by Imperial College London.
'In general, [BBC] output is of a high quality, widely praised for its breadth and depth, its professionalism, and its clear, accurate and impartial manner,' Jones says. However, Jones warns that the BBC must take special care distinguishing well-established fact from opinion, and communicating this distinction to audiences. Sometimes an 'over-rigid' application of BBC editorial guidelines on impartiality fails to allow for the 'non-contentious' nature of some stories and gives 'undue attention to marginal opinion', for example, over safety of the MMR vaccine and GM crops.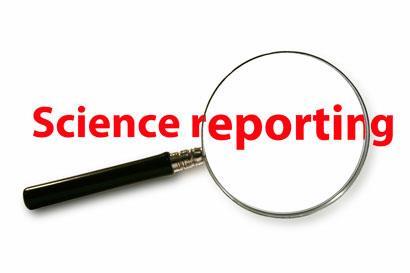 Jones would also like to see greater collaboration between the BBC's programme-makers and the scientific community, overseen by a science editor. This role could spearhead increased contact with the scientific community as the BBC is 'overly reliant' on press releases.
Content analysis by the Imperial team found that 75 per cent of broadcast news items came from the source institution's press release and only one out of eight broadcast news items and two out of five online news items included comment from scientists unconnected with the research. They also noted excessive coverage of - in relation to their weight in the scientific world - astronomy, anthropology, geosciences, ecology and evolution, particularly on television, and of medical stories in broadcast news.
The BBC has said it will establish a training programme for journalists on impartiality in science, run seminars with science journalists on current issues and look at its newsgathering and information-sharing.
Paul Nurse, president of the UK's Royal Society, is pleased that the need to separate opinion from evidence has been recognised. 'It is important to have debate but, marginal opinion, prominently expressed but not well based on evidence, can mislead the audience.' Mark Walport, director of the Wellcome Trust, also notes that occasionally a drive for 'impartiality at any cost' can lead to a highly misleading presentation of science in situations where the evidence points overwhelmingly in one direction.
The BBC should make stronger efforts to challenge the 'inaccurate and misleading claims of bloggers, campaigners and politicians who reject and deny the findings of mainstream science for ideological reasons,' argues Bob Ward of the London School of Economics. 'For instance, the BBC TV programme The Daily Politics recently allowed one climate change "sceptic" to assert - unchallenged - that "pensioners will literally die" as a result of the UK's climate change policies. It is time for editors and presenters to stop giving an easy ride to those who mislead the public.'
Getting the balance right can be challenging. Felicity Mellor, who led the Imperial team, noticed 'a real lack of questioning of claims about science'. Mostly, reporters talk to the academic behind the research, but don't provide a balancing viewpoint. 'Where there is an alternative voice, it tends to come from someone challenging broad values surrounding the field, rather than exploring elements of a particular study.'
Former Guardian science editor Tim Radford says that it's true that science journalists aren't always sceptical enough, but points out that some science is difficult to criticise. 'What can you say to a team that announces they have observed an unimaginably large ocean of frozen water vapour 13 billion light years away? Is there another side to a story like that? Quite a lot of scientific discovery falls into this category of interesting, dramatic and surprising, and if you thought it wasn't interesting, why report it at all?'
Maria Burke