Pharmaceutical industry roundup of 2014
Global annual spending on medicines is set to top $1 trillion (£637?billion) for the first time in 2014, having ended 2013 just shy of that figure at $989 billion. The market continues to grow – the IMS Institute for Healthcare Economics predicts that by 2018 it may top $1.3 trillion in its recent report, Global outlook for medicines through 2018. But, it cautions, while the global economic recovery is set to strengthen in the next couple of years, the pharma growth rate will peak at 7% in 2014. And there remain significant risks from an uneven economic recovery in Europe, political tension within Russia, and the fallout of recent events in Africa and the Middle East.
Shall we dance?
The trend for companies to drive growth via mergers and acquisitions continued. While there were no true mega-mergers after AstraZeneca (AZ) rebuffed Pfizer's advances in May, the usual host of smaller deals kept market-watchers busy. One of the more interesting was Botox-maker Allergan, which was being stalked by notorious slash-and-burn practitioner Valeant, but instead sold out to Actavis, whose stance on R&D is more positive than Valeant's. Actavis also acquired antibiotic company?Durata.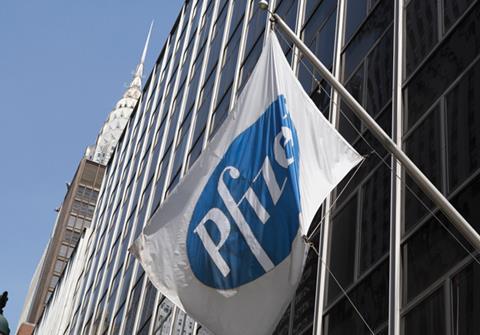 Roche, meanwhile, bought Intermune for $8.3 billion, chasing the California-based biotech's potential in respiratory disorders, notably Esbriet (perfenidone) for idiopathic pulmonary fibrosis, which was approved in the US two months after the acquisition. Roche subsidiary Genentech was also on the acquisition trail, buying breast cancer specialist Seragon, while Johnson & Johnson bought Alios for its viral expertise. Merck & Co was also chasing a virology deal with its purchase of Idenix and its hepatitis C research.
The biggest deals involved generics companies. Actavis forked out $28 billion for Forest, giving it new R&D capabilities and boosting its speciality pharmaceuticals portfolio. Another big generics acquisition involved two Indian companies – Sun and Ranbaxy. Sun is acquiring its rival generic firm in an $8 billion deal to create India's largest drug company. Ranbaxy has been dogged by manufacturing woes in recent years, receiving numerous fines and import bans from the US Food and Drugs Administration (FDA). Turning around Ranbaxy's problems will be essential, with the US being the company's largest combined market.
Taxing problems
Another deal that didn't happen – AbbVie's proposed acquisition of Shire – was symptomatic of a growing global concern over tax avoidance. Specifically, the tax inversion – in which a company acquires a rival in a country where the tax rate is lower, and switches its corporate base there to save money. It's been a particular issue in the high-tax US, where various loopholes encouraged this type of behaviour – indeed, it was part of the rationale behind Pfizer's courting of AZ. A US Treasury announcement in September that many of these loopholes were to be closed led to AbbVie deciding it wasn't interested in Shire after all, those tax benefits having?evaporated.
There were also a couple of notable spin-outs. Bayer plans to hive off its MaterialScience business to focus on its operations in pharma and agrochemicals. Reckitt Benckiser is spinning out its pharma segment into a separate entity called Invidior. This will allow it to focus on its consumer health business. Merck & Co, meanwhile, is going the other way, selling its consumer care products to Bayer. And Baxter is spinning out its biopharma business as Baxalta to focus on medical products.
There was also the usual spate of in-licensing deals as big pharma looked to refill its pipelines. AZ announced a whole host of them, with a particular focus on respiratory and cancer projects. It also bought out Bristol-Myers Squibb's portion of the companies' shared diabetes business.
Novartis got a little more creative, announcing two big asset swap arrangements and a joint venture in April. It has acquired GlaxoSmithKline's (GSK) oncology portfolio for $14.5?billion, and in return GSK paid $7 billion for Novartis' vaccine division, with the exception of its flu vaccines. It also sold its animal health business to Lilly, increasing its focus on human health. In addition, Novartis and GSK have combined their consumer health portfolios via a roughly 1:2 joint venture. The flu vaccines finally went to Australian company CSL in October for $275 million: including them in the GSK deal would have caused problems with the competition authorities, as GSK already has a strong influenza vaccine portfolio.
Slimming world
The biggest purveyor of bad news in terms of jobs this year was Amgen. It announced in August that it was cutting 12–15% of its global workforce, and then in October amended this to 20% – about 4000 jobs in total, including the closure of the former Immunex research site in Seattle and two Colorado manufacturing plants. Each of these announcements caused the firm's share price to go up.
Danish company Novo Nordisk also announced cuts in September – it's getting out of inflammation R&D in the wake of the failure of its anti-IL-20 rheumatoid arthritis candidate in clinical trials. This will lead to the loss of 400 jobs, although it hopes to deploy up to half elsewhere in the business. However, it also said in June it had plans to add 6000 new jobs in Denmark – half in R&D and the rest in production – by 2022.
Novartis intends to shutter its manufacturing site in Suffern, US, as part of worldwide restructuring, which the company says will ultimately involve up to 4000 job cuts, while many back-office operations (including some from its corporate headquarters in Basel, Switzerland) are to be consolidated at a few facilities around the world, including a new one in Hyderabad, India. In contrast, its cross-town rival Roche announced a CHF3?billion (£2 billion) investment at home in Basel, creating new and upgraded lab space.
More positive news came with the announcement that Boehringer Ingelheim's site in Petersburg, US, is not to close after all; rather, it is being acquired by Chinese manufacturer UniTao Pharmaceuticals in a bid to increase its market share in the US.
Ebola explosion
The Ebola outbreak in west Africa highlights how the clinical development timeline can be shortened significantly if the medical need greatly outweighs the risks. Early data from Phase I trials on an Ebola vaccine developed at Okairos (now acquired by GSK) and the US National Institute of Allergy and Infectious Diseases showed it appears safe and gives an immune response, generating anti-Ebola antibodies. It is still some way from being a product that can be used in the field, but the speed with which it has been pushed through early safety studies has certainly accelerated its potential widespread use, if all goes well in the next stages of?development.
Other vaccines are in development, including at Merck & Co, which acquired rights to NewLink's experimental vaccine, and Johnson & Johnson is set to start trials on another vaccine in early 2015. Numerous investigational drugs, such as the antibody combination ZMapp and Tekmira's TKM-Ebola have also been used as emergency measures. Several experimental drugs have been around for some time, but lack of funding led to many being shelved. The current outbreak has shifted the priorities?somewhat.
Hitting the market
It was a pretty good year in terms of approvals, with more than 30 novel drugs gaining marketing recommendations from the European Medicines Agency.
As has become commonplace in recent years, a large chunk of those approvals were for anticancer agents. These include GSK's Mekinist (trametinib) for melanoma, the first drug to act via inhibiting the protein kinase MEK, AZ's Lynparza (olaparib) for ovarian cancer, a first-in-class PARP inhibitor, and Roche's B?cell targeting antibody Gazyvaro (obinutuzumab), which treats chronic lymphocytic leukaemia.
Roughly a third of 2014 approvals were drugs given an orphan designation, designed to treat rare diseases. These included Janssen's Sylvant (siltuximab), the first agent approved for Castleman's disease, which causes enlarged lymph nodes and increases the risk of infection, kidney failure and cancer. One for a more familiar orphan disease is Translarna (ataluren) from PTC Therapeutics, designed to treat Duchenne's muscular dystrophy.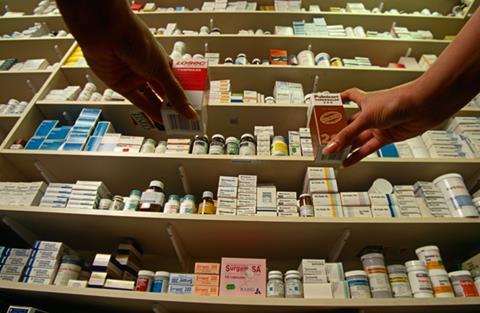 For years, hepatitis C treatment relied on the unpleasant combination of interferon plus the antiviral ritonavir being dosed for a year, with no guarantee of success. It's become a real hot therapeutic area in the past couple of years, following the approval of Merck & Co's Victrelis (boceprevir), Vertex's Incivek (telaprevir) and Gilead's Sovaldi (sofosbuvir). Several new agents to treat the virus were approved in 2014, including Olysio (simeprevir) from Janssen, Daklinza (daclatasvir) from Bristol-Myers Squibb and two products from Abbvie – Exviera (dasabuvir) and a triple combination, Viekirax, which includes two new agents, ombitasvir and paritaprevir, with the old drug ritonavir. While prognosis still depends on virus genotype and the new drugs are costly, they do open the door to a potential cure for more patients with hepatitis C infection. The Gilead drug also highlighted issues over pricing – at $84,000 per patient for a 12-week course of treatment, it is massively expensive, and is expected to top $10 billion in sales in 2014. If a patient is cured, the savings in down-the-line treatment costs will be significantly higher, but that headline-grabbing number causes alarm and negative press about greedy pharma?companies.
Bad behaviour
Some of the worst headlines of 2014 came courtesy of GSK's corruption charges in China – it was fined $300 million for corruption, and there is also talk of bribes having been made in Iraq. But other companies have been facing legal battles, too. Both GSK and Pfizer settled US lawsuits over the off-label promotion of drugs. Meanwhile, Johnson & Johnson had a $1.2 billion fine overturned by the US supreme court over the promotion of the atypical antipsychotic Risperdal (risperidone). In another reverse, the $9 billion in fines handed out in the US to Takeda and Lilly earlier in the year for damages caused by the diabetes drug Actos (pioglitazone) was later slashed by the judge to $38 million, although the companies plan to appeal for the whole verdict to be?overturned.
An alarming report from India highlighted the deaths of 13 women – and the illness of more than 100 more – in a sterilisation programme in Chhattisgarh. This appears not to be the result of botched surgery but contaminated medicines. They were given the antibiotic ciprofloxacin, but the tablets made by Mahawar Pharmaceuticals were contaminated with toxic substances including zinc phosphide, commonly used as a rat poison, which releases phosphine gas on contact with stomach acid. The tablets also contained only 60% of the correct dose. When raided, officials found evidence of burned drugs at the company's premises.