US National Academies warns that 'severe' shortages of molybdenum-99 and technetium-99m are likely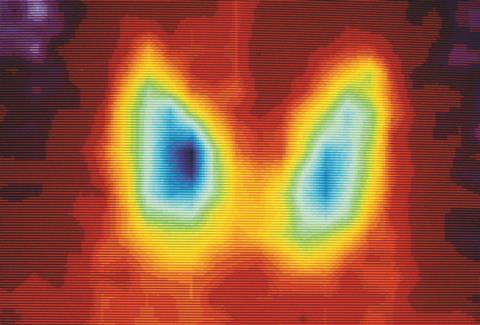 The supply of two vital isotopes for medical diagnostic imaging – molybdenum-99 and technetium-99m – is threatened by imminent supply chain changes will likely lead to 'severe shortages' before the end of the year, warns a new report from the US National Academies. While supplies are currently sufficient to meet global demand there is a greater than 50% chance of serious supply shortages after October 2016.
Technetium-99m, which is generated from molybdenum-99, is a by-product of nuclear fission and is the principal radionuclide used in medical imaging. Roughly 95% of the world's supply of molybdenum-99 for medical imaging is produced by irradiating targets in seven research reactors located in Australia, Canada, Europe and South Africa.
New molybdenum-99 suppliers have entered the market since 2009, and further expansion is planned. However, a reactor in France that produced molybdenum-99 was permanently shut down in December 2015. In addition, the sole Canadian reactor producing the radionuclide will cease routine production of molybdenum-99 after October 2016 and then end production altogether in March 2018.
The National Academies report states that potential domestic molybdenum-99 suppliers face technical, financial, regulatory and market penetration challenges. It concludes that substantial domestic supplies of molybdenum-99 are unlikely to be available before 2018. It goes on to advise the US government to continue working with the Canadian government to ensure a plan is in place to restart production of molybdenum-99 between October 2016 and March 2018, if needed.
Despite plans by existing international suppliers and potential domestic suppliers to fill the predicted supply gap from Canada, the committee's chairman, biophysicist James Adelstein from Harvard Medical School, expressed concern that delays bringing extra molybdenum-99 supplies to market would increase the risks of substantial shortages.
The US currently consumes about half of the molybdenum-99 produced worldwide. The National Academies panel anticipates that domestic demand is unlikely to increase significantly over the next five years, while international demand could rise primarily because of more demand from Asia.

Rebecca became the US Correspondent for Chemistry World in September 2014, based out of Washington, DC, after writing for the magazine on a freelance basis since 2007.
View full profile