Grant letter holds research funding steady while student numbers are set to drop next year
In 2012-13, universities and colleges in the UK will increasingly obtain their income from publicly funded tuition fee loans. The funding settlement for the Higher Education Funding Council for England (Hefce) announced last week reflects these new circumstances. While science and research funding remained steady, the teaching grant has been cut by 18% and student numbers have been cut by 5000.
In its annual letter to Hefce, the Department for Business, Innovation and Skills (BIS) revealed that the total grant the council will receive will be ?5.86 billion in 2012-13, compared with ?6.71 billion in 2011-12 - a reduction of 13%. These figures do not include the student loans for tuition fees that BIS provides. When student loans are included, the total grant stands at ?9.31 billion for this academic year, rising to ?9.46 billion in 2012-13 and to ?9.83 billion in 2013-14 - an increase of nearly 10%.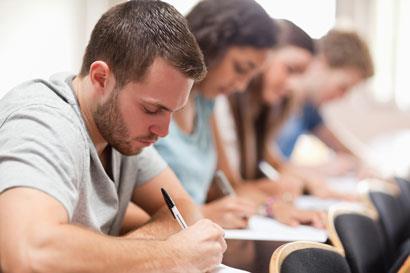 It's worth noting that BIS figures describe spending in financial year 2012-13. Hefce will release a statement shortly explaining how the budget translates into academic year terms.
Ring fenced research
The ring fenced settlement for science and research means that Hefce will be able to maintain overall funding for research at the same levels as for 2011-12. The revised allocation for this year is ?1.87 billion, falling to ?1.79 billion in 2013-2014.
The research budget for 2011-2012 presently stands at ?1.55 billion and will stay static over the next two years. In the letter, BIS stressed that Hefce should fund 'only internationally excellent research'. It also pointed out that research capital is not ring fenced and encouraged sharing facilities.
As expected, the block grant for teaching will decline over the coming years, falling 18% to ?3.82 billion in 2012-13. This will fall again to ?2.88 billion the year after.
'Although this settlement is largely in line with earlier indications, let's not forget this is still a huge cut for universities in England,' said Wendy Piatt, director general of the Russell Group, which represents top tier universities. 'This settlement shows just how important the tuition fee income will be to universities to replace what they have lost in the teaching grant.'
While Piatt is pleased that BIS has asked HEFCE to prioritise funding for high cost subjects such as science, technology, engineering and mathematics, she points out that capital funding, particularly for research, is under tremendous pressure, and this will really begin to bite in 2012-13.
The reduction in student places next academic year is also a concern for many. 'As dismal economic figures have shown we need to create more opportunities for people to study and develop high-level skills,' said a spokesperson for the 1994 Group, which represents 19 top research universities outside of the Russell Group. 'The uncertainty over undergraduate numbers and funding for postgraduate teaching and research is causing major problems for UK higher education.' Sally Hunt, the University and College Union's general secretary, described the government's plans as 'a dangerous experiment ... that could well be disastrous'.
Private universities bill to be shelved?
UK government plans that would have encouraged greater private provision of higher education have reportedly been put on hold. These plans were contained in a higher education bill due to be introduced in the Queen's speech in May. The bill is now unlikely to be published before 2015, the Daily Telegraph reports.
The bill, based on the higher education white paper, was to include plans to expand private provision by making it easier for institutions to attain degree-awarding powers and the title of university, as well as to ease the partial or complete buyouts of universities.
However, the report remains unconfirmed. A statement from BIS said that a final decision had not been taken yet.
Hunt welcomed the news, if true. 'Plans to allow private companies greater access to taxpayers' money would have seen them getting rich at the expense of the UK taxpayer,' she said.
However, Carl Lygo, principal of BPP University College, a private for profit institution, believes that there is room for a high quality private sector that challenges the educational status quo. Delaying the bill will not stop it from developing, he adds.
Maria Burke