Latest figures show that production for the first seven months of this year will be down 2.4% on the same time last year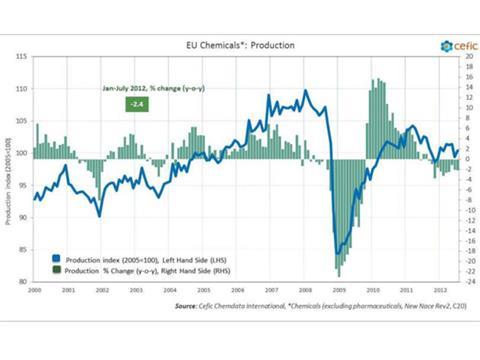 EU chemical production has stalled again after staging a brief recovery after the global economic crisis hit. Chemical production has fallen by 2.4% in the first seven months of this year, compared with the same time period last year.
The European Chemical Industry Council (Cefic), which put together the latest figures, said that the cost of chemicals in the EU has continued to rise. Prices are now 3% higher than the same seven months last year. Cefic's Chemicals Trends Report also predicts that 2012 will be another annus horribilis for the EU chemical industry, with production on course to be 5.9% lower than its peak back in 2007.