Science campaign groups warn against radical cost-cutting and research council restructuring as spending review nears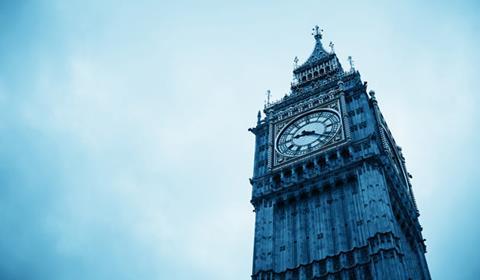 The UK government's Department for Business, Innovation and Skills (BIS) has commissioned management consultants to look at the structure of the bodies it oversees, including research councils. The move has worried science advocacy groups, who say a merger or restructure could damage the country's science base, and warn it doesn't bode well for the upcoming spending review.
The review, which is being carried out by consultancy firm McKinsey & Company, is due to report to UK business secretary Sajid Javid in September. It has not been officially announced, but was revealed last month in the Guardian newspaper's Political Science blog.
The McKinsey review's main purpose is to identify efficiency savings, and it is expected to look at slimming down the number of different bodies the BIS oversees. Members of the scientific community have expressed concern that the seven research councils responsible for administering research funding could be in the firing line.
Cost cutting
'Ministers are looking for headline-grabbing efficiency savings, so things that look like quick wins will be very attractive,' says Kieron Flanagan, a lecturer in science and technology policy at the University of Manchester, UK. 'It would be very easy for [McKinsey] to say "you have seven things here that do what seems to be the same role … why not go the whole hog and merge them?"'
But to make any drastic changes to the current system on the basis of such a 'quick and dirty' review could be a disaster for UK science, says Jennifer Rohn, chair of Science is Vital, a group which campaigns on behalf of scientists. 'There's nothing wrong with reviewing things and finding efficiency savings, but this is not the kind of decision you want to make in three weeks without consulting scientists,' she says.
The news of the report came as a surprise, especially given the Nurse review – an official review into the functioning of research councils led by Royal Society president Paul Nurse – is still ongoing. It is due to publish interim findings just before this year's spending review in November. And a routine review of research councils published last year found all to be well with the current structure.
The McKinsey review is also rumoured to be looking at whether cost savings could be made by 'centralising procurement' – buying laboratory equipment in bulk from designated suppliers rather than leaving it up to researchers. 'That's very dangerous … it wouldn't lead to any savings it would lead to costs, and probably much less efficient and effective research systems,' warns Flanagan. 'Scientists are already very good at negotiating the best deals for supplies.'
Ringfence at risk?
All this paints a worrying picture for the science funding landscape in light of the upcoming comprehensive spending review. The BIS has still got to find another £450 million in cuts this year alone, £150 million of which is to come from universities' teaching grant for 2015–2016. In another ominous move, the Treasury recently asked departments across government to model 25% and 40% cuts.
It is unclear whether the core research budget, which has been ringfenced since 2010, is safe from the upcoming austerity drive. On the one hand: 'Headline cuts to the science budget are very unlikely, because of the political pain you get from it for the relatively small amounts you gain,' says Flanagan. 'But you might see backdoor cuts – expecting the same amount of money to do more,' he adds. Rohn agrees it is possible that areas not currently covered by the research budget will be reclassified and 'tucked under the ringfence'. And she is less convinced that the threat of bad publicity will protect the research budget from future cuts. In his response to a recent letter from Science is Vital, science minister Jo Johnson failed to clarify his position on the ringfence.
'So far the government has made no commitments to protecting or maintaining the science budget ringfence in any form in future,' says Naomi Weir, acting director of the Campaign for Science and Engineering (CaSE). 'There are no guarantees that science funding will be protected from cuts.'
CaSE would like to see at the very least a commitment to maintain the ringfence, and ideally a boost to research spending. Science is Vital is calling for an increase in the percentage of UK national income spent on research to 0.8% of the GDP, in line with other European countries.
The last five years of flat cash has left funding eroded by inflation, says Rohn, and the effects are being felt by scientists. 'It is very hard to get grants these days,' she says. 'I know a lot of people who are spending all their time writing grants and getting many rejections. It seems to be worse than normal.'
Weir agrees: 'Without an increase in the total size of the funding pot for science, the next four years will be looking pretty bleak.' And she warns that a hasty reorganisation, if suggested by the McKinsey review, is unlikely to improve the situation. 'The government need to be mindful that they are guardians of one of the most high performing research bases in the world,' she says. 'They need to be sure that there is good evidence that any changes, structural or otherwise, will deliver the intended benefits without harming this national asset.'