Government says it is taking a precautionary approach to the chemical to protect children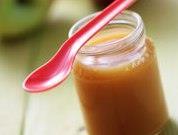 As 'a matter of caution', the Swedish government says it will ban the use of the endocrine disruptor bisphenol A (BPA) in protective coatings in food packaging for children up to the age of three. In practice, the ban will mainly affect the lids of baby food bottles. Children's food marketed in Sweden comes in BPA-free packaging already, but the ban will ensure that this voluntary phase-out of BPA becomes permanent.
Minister for the Environment Lena Ek wants the EU to take a tougher stance, too. 'The EU should take more far-reaching initiatives than today to limit children's exposure to bisphenol A and other known endocrine disruptors,' she said. The European commission banned the use of BPA in plastic infant feeding bottles from in March 2011. BPA is used as a raw material in manufacturing polycarbonates and epoxy compounds.
The Swedish decision follows a report last spring by the Swedish Chemicals Agency (KEMI) and the National Food Agency, which noted uncertainty in determining safe levels for low-dose exposure.
The Swedish actions are based on the precautionary principle, explains KEMI's Bert-Ove Lund. 'Thus, there is no "strict evidence" that bans are needed, but the ban is justified by strong concerns raises by numerous animal studies indicating that foetal BPA-exposure may give effects as the animals get older.'
The focus on small children arises from animal studies that 'clearly highlight that it is the foetal and prenatal period that is the most sensitive one'. Lund continues. 'It is possible that an important exposure source to pregnant women is (heat-sensitive) receipts containing BPA, and the possibilities to ban BPA-containing receipts will therefore be investigated.'
KEMI has three months to look into a ban on the use of BPA in certain types of thermal paper, such as tickets and receipts. The concern is that the chemical, used here in its pure form, not as a part of a polymer, could transfer to the skin where it could be absorbed. Other areas under investigation are toys and children's goods; and thermo-setting plastics used to re-line water pipes.
As the major Swedish players have already substituted, or are in the process of substituting, BPA, there will be no effect on industry from this latest move, says Magnus Huss, chief executive of the Swedish Plastics and Chemicals Federation. However, there are more implications for the young, growing business of water pipe re-lining, depending on KEMI's findings, he adds.
It is more worrying, says Huss, that politicians are prepared to ban substances at the suggestion of risk, and do not require proof. He would like to see more money invested in advancing risk methodology techniques. 'This decision is purely political,' he adds. 'Sweden and Denmark want to be seen to be at the forefront of pushing the chemical agenda in Europe.'
In Denmark, it has been illegal from July 2010 to sell infant feeding bottles and cups, and packaging for baby food, containing BPA. France, meanwhile, has drafted legislation, to come into effect in 2014, that would ban all food packaging containing BPA. However, both the US Food and Drug Administration and the European Food Safety Authority have concluded that BPA poses no threat in food packaging.
Maria Burke