Think tanks target public spending at Texas universities amid claims of underperforming staff
A push to root out 'waste' at public universities in Texas using quantitative metrics - including research grants - to assess faculty performance is making its way across the state. But academics are warning that this could make recruiting staff at these universities much more difficult.
The Center for College Affordability and Productivity (CCAP) has begun investigating faculty efficiency at the Univerity of Texas (UT), which is a network of nine academic universities and six health institutions. CCAP - which purports to target the 'rising costs and stagnant efficiency' in higher education - released a report on 24 May that found 20 per cent of UT-Austin staff receive nearly all of its research grants. The report also claims that the worst performing 20 per cent of staff teach just 2 per cent of all lecture hours. CCAP also concluded that just 2 per cent of the faculty conducts 57 percent of its funded research. Its analysis was derived from a preliminary UT report released in May.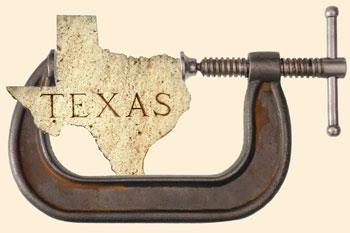 Back in September, faculty members at the Texas A&M University (TAMU) system - a network of 11 universities and seven state agencies - were disturbed after university leadership released an internal report detailing how much money each faculty member brought in during the previous academic year.
It was understood that TAMU planned to subtract each professor's salary from teaching and research grants, and many believed that the effort was part of the broader agenda of a group called the Texas Public Policy Foundation (TPPF), which has links with CCAP. That organisation, with its stated aims of promoting 'free markets and limited government,' has publicly questioned whether academic research is a good investment for Texas.
The TAMU plan was halted due to concerns about incomplete or inaccurate data. Nevertheless, TAMU has said the information would be refined and eventually used to gauge staff efficiency.
'The University of Texas data reinforce what I already began to see in the A&M data,' Richard Vedder, CCAP's director, tells Chemistry World. He says both schools have 'a huge percent of faculty that don't seem to be great researchers or prolific teachers,' and says waste at public universities in Texas and across the US must be rooted out.
TPPF's web site lists Vedder as its 'senior fellow'. He acknowledges having 'a good relationship' and past history with the group but denies an active role.
UT faculty are concerned that these new data are being analysed by individuals with an agenda. Many UT leaders suggest CCAP's figures are flawed and unconfirmed, and argue that the value of the faculty can't accurately be measured by calculating their students and classes, or how much money they bring in via research grants.
The TPPF and CCAP efforts represent 'a push to micromanage higher education in Texas,' according to Dan Formanowicz, who chairs the UT System Faculty Advisory Council. He warns that the publication of these data could affect recruiting. 'It oversimplifies what we do to a large degree,' he says.
Vedder acknowledges that the CCAP data set is imperfect, and that research grants alone are 'woefully inadequate' to measure faculty effectiveness. 'That looks at inputs not outcomes, but it's better than nothing,' he says.
Rebecca Trager, US correspondent for Reserach Europe