If approved in its leaked form, the Trans-Pacific Partnership would pose barriers for generic drugs to enter the market and keep drug prices high, warns the Foundation for Aids Research
A leaked draft of a trade agreement under negotiation among 12 Pacific rim countries, including the US and Japan, contains language that could delay the entrance of generic competition for much-needed medicines and keep pharmaceutical prices high, according to the Foundation for Aids Research (amfAR), an international non-profit headquartered in New York. The organisation is lending its voice to those expressing similar concerns, like humanitarian organisation Doctors Without Borders.
Although details of the proposed Trans-Pacific Partnership (TPP) have been kept confidential, leaked texts of the treaty have offered some clues, such as its embrace of intellectual property protections that go further than previous free trade agreements and expand existing intellectual property (IP) protections on pharmaceutical products, amfAR says in a new report released on 8 May.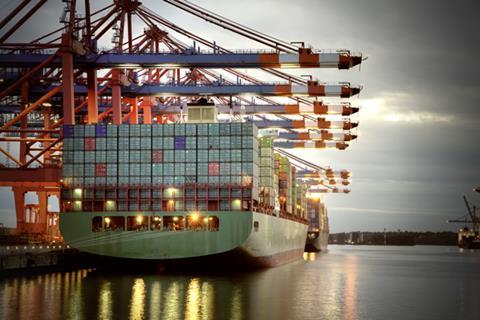 Overall, amfAR argues that access to affordable generic medicines for diseases like HIV–Aids, cancer and tuberculosis would be compromised by these new avenues for pharmaceutical companies to extend IP protection beyond current international requirements. This would especially affect low- and middle-income countries where these drugs are especially needed and brand-named pharmaceuticals are prohibitively expensive, the group says.
For example, amfAR points to a provision on patent term extensions that would make it easier for pharmaceutical companies to demand longer patent extensions and further delay generic competitors from entering the market.
In addition, the report refers to 'data exclusivity' language prohibiting drug safety regulators from using existing clinical trial data to give market approval to generic or biosimilar versions of drugs. While generic companies would have to develop their own clinical safety data, amfAR says they might be unable to do so because of ethical concerns about carrying out medical research on patients when existing clinical trials have demonstrated the benefits of a new treatment.
Dangerous global precedent
'If the TPP moves forward, it will set a dangerous global precedent,' warns amfAR's chief executive, Kevin Frost. Doctors Without Borders agrees that the TPP, if approved in its current form, would lower the standard for which medicines deserve a patent and would delay the availability of affordable versions of biologics.
'We rely on affordable medicines for all of our programmes,' says Doctors Without Borders spokesperson Sandra Murillo. 'We have serious concerns about access to medicines and the repercussions for that in the TTP.'
But Mark Grayson, a spokesperson for the Pharmaceutical Research and Manufacturers of America, says amfAR's report includes lots of 'supposition.' He calls the TPP 'a forward-looking agreement' that contains provisions to protect the 'climate of innovation' across the globe.
'In the US, there are very strong IP laws, but we have the largest generic penetration in the world,' Grayson states. 'We believe that these [TPP] provisions will continue to encourage the research that is necessary to fight HIV and other major diseases all around the world,' he adds.