Employees were inadequately protected by safety equipment
The UK Defence Science and Technology Laboratory (DSTL) has been censured over safety failings that led to the death of a government chemist eight years ago. As a government entity operating under the Ministry of Defence, DSTL cannot face prosecution from the UK Health and Safety Executive (HSE) in the same way as companies.
The sanction is the maximum enforcement action that the HSE can bring, although it confers no financial penalty. By accepting it, DSTL has formally acknowledged its health and safety failings, including inadequate or poorly followed risk assessments.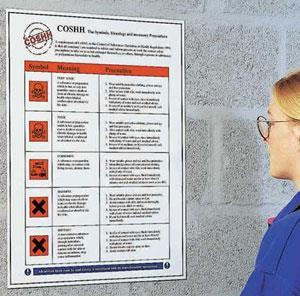 The accident occurred in August 2002, when DSTL chemist Terry Jupp and others were conducting classified tests on explosive compounds at a military site in Shoeburyness in Essex. A mixture ignited and Jupp was burned over 85 per cent of his body. He died a week later.
Specifically, HSE says Jupp and his colleagues were not safeguarded by a screen or personal protective equipment. The agency also suggests that inadequacies in 'dynamic risk assessment' and 'communication issues' clearly impeded safety procedures.
Meanwhile, DSTL says it has continued to develop and enhance its safety management culture and systems since Jupp's death. DSTL chief executive Frances Saunders says that this 'extensive action' minimises the risk of future accidents.
Two fellow DSTL senior scientists - Maurice Marshall and Robert Weighill - were charged with gross negligence manslaughter. The case against Weighill was quickly dismissed, and the Crown Prosecution Service dropped the case against Marshall in 2007.
Saunders said at the 18 February crown censure meeting that Jupp was carrying out work of national importance that was helping to protect the country and its citizens. But the agency refuses to give details about the chemicals and processes involved.
The lab is also vague about the number of chemists it employs. 'DSTL employs staff specialised in a range of backgrounds, who work across all disciplines. For example, there may be qualified chemists who use their expertise to effectively manage project delivery,' spokesman Christopher Panks tells Chemistry World. But across DSTL, the percentage for chemists is 'small', he adds.
Rebecca Trager