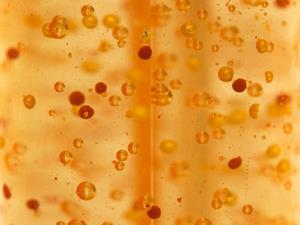 The UK government could follow the US and Canada in banning plastic microbeads from consumer products if the EU does not restrict their use.
Found in facial scrubs and shower gels, microbeads are small plastic particles under 5mm in size that are used to exfoliate skin. The plastics pose a growing threat to the environment, however, with debris being washed down drains and into the world's rivers and oceans. A recent United Nations Environment Programme (UNEP) report found 4360 tonnes of the non-degradable polymer beads were used in consumer products across the EU in 2012.
Amid growing environmental concerns, the Canadian government put forward a proposal in July 2015 to add microbeads to the country's list of toxic substances. In December 2015 the US government followed suit and has passed a law to ban microbeads in consumer products from July 2017.
Although there have been calls for an EU-wide ban, no action has yet been taken. Rory Stewart, a UK environment minister, has acknowledged the UK could consider a unilateral ban if the EU does not act. 'If we cannot get a common position out of the EU, we are open to the possibility of the UK acting unilaterally,' said Stewart in a House of Commons statement.