UK science benefits from being in the EU. That's the conclusion of a House of Lords report examining the issue. But some UK scientists are concerned that EU regulations may be hampering research.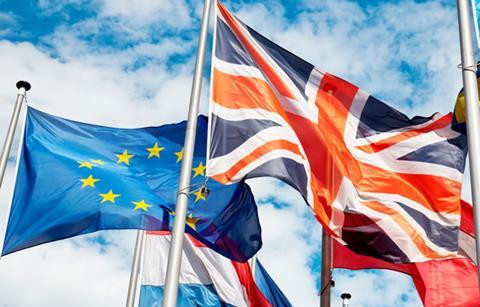 Published by the Lords science and technology committee ahead of the country's in–out referendum on the EU, the report establishes whether UK science prospers within the EU, canvassing opinions from UK scientists, societies and businesses.
Between 2007 and 2013 the UK government received €47.5 billion (£37.4 billion) in EU funds, 18.3% (€8.8 billion) of which went towards UK R&D. Of that €8.8 billion, 78% came from the seventh framework programme (FP7). FP7 funds only accounted for 3% of the UK's total expenditure on R&D between 2007 and 2013, however, according to the committee. Even so, such a large slice of EU funds being injected into UK science suggests 'science is a significant dimension of the UK's membership of the EU', according to the report.
UK universities secured €4.9 billion (71%) of the total FP7 funds allocated to the UK in this period. 'The total source of funding from all European-based funding is equivalent to having another research council,' said Leszek Borysiewicz, vice-chancellor of the University of Cambridge, in his committee testimony.
But UK businesses only attracted 18% of the FP7 funds. A surprising figure considering business accounts for 64% of all R&D in the UK, the committee noted. The report cited both a lack of UK government support and EU bureaucracy as reasons why large UK businesses are not engaging with the EU funding system.
'We urge the government to benchmark the level of support it provides for businesses, large and small, wishing to participate in EU programmes against that available in other member states,' said John Palmer, the Lords committee chairman, in a statement.
[[The loss of ability to shape EU policy would be a huge blow to UK science]]The committee also heard that freedom of movement and European collaborations are big benefits for UK science. UK scientists praised the Marie Sklodowska-Curie actions and Erasmus plus schemes in particular for encouraging students and scientists to move across the continent.
But freedom may be lacking in EU-wide regulations that potentially damage research in specific instances, particularly clinical trials and GMO research, according to some witnesses.
The registration, evaluation, authorisation & restriction of chemicals (Reach) regulations was also criticised in some quarters. Set up in 2007, Reach provides EU-wide chemical legislation, but aims to allow for the free movement of chemicals across member states. The framework may be to the 'detriment of the competitiveness of some UK companies', according to one witness in the report. The UK continues to play an important role in shaping such policy, however, and may risk losing that influence in the event of leaving the EU, the report stated.
For Mike Galsworthy, director of Scientists for EU, this influence is a valuable asset for UK science. 'The report makes clear that leaving the EU would give up our policy influence and jeopardise the depth of our involvement on something we have worked so hard to build,' he says. 'The loss of ability to shape EU policy would be a huge blow to UK science.'
However, Chris Leigh from Scientists for Britain, counters: 'The future UK–EU science relationship is important, of course, but we need to remember that EU research networks support just 3% of the total UK spend on R&D.'
The Lords report's findings appear to line up with a 2015 Campaign for Science and Engineering (CaSE) report. 'Like CaSE, the Lords committee found overwhelming enthusiasm for membership of the EU,' said Sarah Main, CaSE's director, in a statement. 'This report's nuanced evidence makes clear the strong, if not unanimous, enthusiasm for EU membership amongst the science community.'