Dow says exports will increase cost of gas and decrease price stability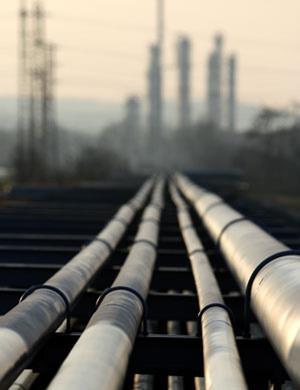 The controversial topic of natural gas exportation is creating a growing rift between chemical companies in the US and the manufacturing establishment.
On 18 January, Dow took the unexpected step of withdrawing from the National Association of Manufacturers (NAM), the largest manufacturing association in the US. The move came after a blog statement from the NAM expressed support for 'open and expanded trade', including liquefied natural gas (LNG) exports. In the 15 January statement, vice president Linda Dempsey cited recent analysis by energy research firm IHS Cambridge Energy Research Associates, indicating that natural gas development has already led to the creation of more than one million jobs.
'Proposals that seek to limit LNG or coal or any other product would have far-reaching negative effects on the US and should be rejected,' Dempsey wrote. She argued that such restrictions reduce economic opportunities and stifle job growth.
But Dow objects to the NAM position. The company advocates a 'balanced export policy' that encourages sustainable natural gas production, maintains a competitive advantage for US manufacturers and allows oil and gas producers to enter foreign natural gas markets.
'The unfettered export of natural gas is widely understood to have serious implications for the cost and volatility of manufacturing feedstock prices,' Dow says. It adds that the policy statement was issued suddenly, with no discussion or notification.
But NAM spokesperson Jeff Ostermayer says the association has always opposed banning the export of LNG. The policy in question was approved during the March 2012 board of directors meeting and has been publicly communicated since then, he tells Chemistry World.
Rumors persist that Dow will also pull out of the American Chemistry Council (ACC), which represents US chemical companies. The ACC also opposes controls on natural gas exports, calling such restrictions 'market-distorting policies'. Dow says it remains a member of ACC for now, but will 'take whatever action seems most appropriate'.
Joining forces
Meanwhile, Dow and several of the other big chemical companies – including Eastman Chemical, Huntsman and Celanese – have joined a new trade group called America's Energy Advantage (AEA), which is focused on limiting gas exports.
'We think it very short-sighted and bad public policy to allow our nation's natural gas advantage to be stripped and sent overseas to build a new manufacturing base that would otherwise be built here in the US,' said Peter Huntsman, chief executive at Huntsman, in a 22 January statement.
He cautioned that unfettered US exports may enrich a few LNG exporters in the short-term, but broad, sustained economic growth will come from 'a balanced approach' that considers the needs of US manufacturers and consumers, and ensures that natural gas can be exported 'without undermining this emerging sunrise for American manufacturing.'
But the big gas heavyweights disagree. For example, ExxonMobil vice president Ken Cohen called AEA's members 'opportunistic,' and their argument 'protectionist,' in a 11 January blog post. The day before, American Petroleum Institute cheif executive Jack Gerard had criticised the new coalition's efforts as 'misguided' and 'short-sighted.'
According to Gerard and Cohen, LNG exports would be a net benefit under various cost scenarios. They pointed to results from a study released in December 2012 by NERA Economic Consulting. The study, conducted for the US Department of Energy (DOE), found that US gross domestic product (GDP) could increase by $5–47 billion (£3-30 billion) as a result of LNG exports.
Key lawmakers are sceptical. In response to the study, Massachusetts congressman Ed Markey – the ranking Democrat on the House of Representatives Natural Resources Committee – and fellow Democrat senator Ron Wyden from Oregon – who chairs the Senate Energy and Natural Resources Committee – separately wrote to DOE Secretary Steven Chu to raise concerns about the NERA study.
Markey called the analysis 'deeply flawed,' and Wyden said it is 'insufficient' and needs updating. Both claimed that NERA's model used energy projection data published in 2010 that significantly underestimates the growth that has already occurred in domestic natural gas demand, as well as future demand. They raised doubt about whether large-scale LNG exporting is in the national interest.