Food and drug agency's new prohibition on bisphenol A in baby bottles and sippy cups is being labelled by some as too little to late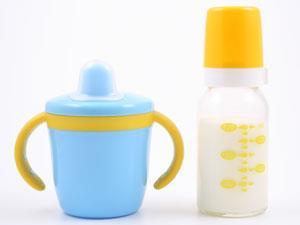 The US Food and Drug Administration's (FDA) ban on the use of bisphenol A (BPA) in baby bottles and children's sippy cups is being celebrated by industry and environmental groups, but many stakeholders are calling it too little too late.
The FDA ban came in response to a petition filed by the American Chemistry Council (ACC) in October 2011, asserting that industry manufacturers have stopped using BPA to make baby bottles and infant cups. The lobby group had requested that these two BPA uses be formally prohibited in order to quell concerns. 'Although governments around the world continue to support the safety of BPA in food contact materials, confusion about whether BPA is used in baby bottles and sippy cups had become an unnecessary distraction to consumers, legislators and state regulators,' said ACC's Steven Hentges.
The EU, Canada, China, South Africa and Malaysia are among those that have already banned BPA in baby bottles. In addition, 10 US states have barred BPA from children's products or infant formula cans.
FDA spokesperson Curtis Allen stresses that his agency's action does not represent a safety determination on BPA. He tells Chemistry World: 'We agree that BPA has been abandoned by industry in baby bottles and sippy cups, and as such we have moved to ban it going forward in those two products, but we still believe that overall BPA is a safe product.'
However, lobby groups like the Environmental Working Group (EWG) remain dissatisfied, saying the FDA's move will have little impact on children's health as a consumer revolt and state-level legislation have already driven BPA from baby bottles and sippy cups. 'Once again, the FDA has come so late to the party that the public and the marketplace have already left,' said Jason Rano, EWG's director of government affairs.
Interestingly, on 17 July the FDA also sought public comment on a petition from Representative Edward Markey that proposes to prohibit BPA-based epoxy resins from being used to coat infant formula packaging. 'With the FDA moving forward with my petition, and coupled with the American Chemistry Council petition to end the use of BPA in baby bottles and sippy cups, industry practice can follow consumer demand, and we will be able to end the use of BPA in infant formula forever,' said Markey, a senior member of the committee that oversees the FDA.
However, the International Formula Council (IFC), which represents North American formula manufacturers and marketers, opposes Markey's petition. US infant formula manufacturers are moving away from using BPA in packaging and pursuing alternatives, but the chemical should be available as a back-up in case problems arise with newer options, the IFC argues.
Meanwhile, the Natural Resources Defense Council (NRDC) and others want BPA removed from all food packaging, including canned goods. In fact, the NRDC has petitioned the FDA to prohibit the use of BPA in food contact materials. But the agency determined in April that there is insufficient scientific evidence to ban BPA in food packaging.