Congress enforces a contract deal to prevent a national rail shutdown that would effectively halt chemicals production
US President Joe Biden has stepped in to avert a national freight rail strike by compelling union members to accept a deal agreed between union leaders and their employers in September.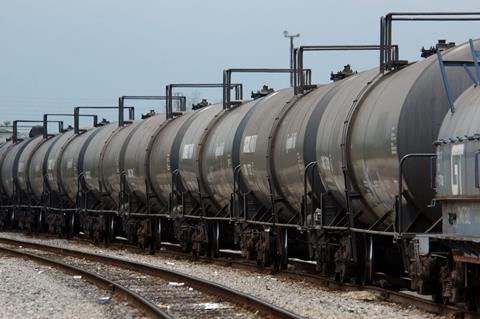 Had the strike gone ahead, the chemicals industry had warned it would have severe economic impacts and render manufacturers unable to transport substances needed to protect public health and safety.
The latest round of contract negotiations between railway companies and workers' unions was particularly difficult, undergoing an arbitration process before a contract deal was eventually agreed between union and company leaders. President Biden noted that '[union] leaders, business leaders, and elected officials all hailed it as a fair resolution' when it was agreed.
The deal provides a 24% pay increase for rail workers, improved healthcare benefits, and allows operating craft workers to take unscheduled leave for medical needs. However, it falls short of the unions' request for paid sick leave days.
The members of all 12 US rail workers' unions had to approve the agreement, but four voted against it and threatened strike action. Clark Ballew, a spokesman for one of the dissenting unions – the Brotherhood of Maintenance of Way Employees, a division of the International Brotherhood of Teamsters, says that the railroads have enacted 'punitive demerit-based attendance policies' and 'whittled [the] workforce to the bone, leaving them critically short-staffed and preventing our members from having any semblance of work-life balance'.
President Biden eventually called on Congress to exercise its authority to force acceptance of the contract and avert a national rail shutdown. He made clear his reluctance to override the union members' vote, but he suggested the alternative would be too economically devastating.
'Without freight rail, many of the US industries would literally shut down,' Biden stated as he signed the measure into law on 2 December. 'In the event of a shutdown, my economic advisors report that as many as 765,000 Americans, many of them union members themselves, would have been put out of work … within the first two weeks of the strike alone,' he added. 'Communities could have lost access to chemicals necessary to ensure clean drinking water.'
Authority to override
The House of Representatives approved the September agreement on 30 November, and voted separately to add seven sick leave days, up from zero. The next day, the Senate approved the bill to enforce an agreement, but the sick leave provision garnered only 52 of the 60 votes needed to pass.
'There are still a lot of unhappy rail workers who are saying that they deserve more sick leave days, but Congress had to intervene and codify the agreement into law,' comments Eric Byer, president of the National Association of Chemical Distributors (NACD).
He says the NACD supports the rail workers because 'they do a really dangerous and important job for us – we agree that they should get those seven days of paid sick leave, but the railroads disagreed,' Byer continues. 'We lost – the strike was averted but the additional sick leave never materialised.'
Byer says he understands why the rail workers are upset. Although they did receive healthy pay increases and bonuses under the agreement, he suggests there is a larger quality of life concern. 'Chlorine and other important chemicals can only be moved by rail, so those people touching these products in the rail system have to be happy and should get seven days of sick leave like [almost] every other private business in this country,' Byer asserts. 'The rail workers are part and parcel of the supply chain, and they need benefits.'
In signing the bill, Biden reiterated his long-term support for paid sick leave. 'I know this bill doesn't have paid sick leave that these rail workers and, frankly, every worker in America deserves, but that fight isn't over,' he said. 'I'm going to continue that fight until we succeed'
Chemical manufacturers are one of largest users of freight rail in the US – shipping more than 33,000 carloads per week, worth $2.8 billion (£2.3 billion), according to the American Chemistry Council. A strike would have meant that 'many chemical facilities would be forced to curtail production or shut down within the first week of a rail service embargo,' the trade group said.

Rebecca became the US Correspondent for Chemistry World in September 2014, based out of Washington, DC, after writing for the magazine on a freelance basis since 2007.
View full profile