Explosion injuring a member of the National Institute of Standards and Technology's security force uncovered methamphetamine production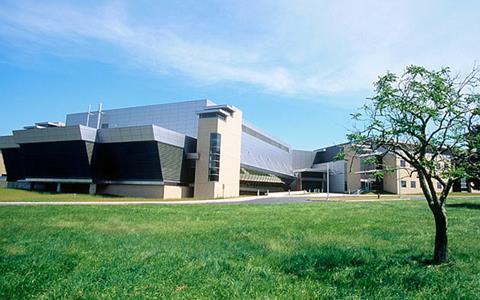 When an explosion rocked a laboratory in the special projects building on the US National Institute of Standards and Technology's (NIST) campus in Maryland on 18 July, news spread quickly that the incident was connected to a secret methamphetamine lab.
Suspicion soon fell on a member of the NIST's security force who was injured in the explosion, and he resigned the next day. It has now emerged during a congressional briefing that this individual had at one point been the agency's acting police chief, according to NIST director Willie May.
News reports indicated that pseudoephedrine and drain cleaner were found in the building, along with a recipe to make methamphetamine. The lab where methamphetamine was synthesised was in an isolated part of the facility and had been used for combustion research in the past. The suspect, who received non-life threatening injuries, was not named at the briefing and no charges have been filed.
After the Montgomery County Police Department in Maryland stepped in to handle the case, it soon requested the assistance of the Drug Enforcement Agency (DEA), according to an aide to the House science, space and technology committee that requested and received the briefing. The panel has jurisdiction over the NIST, as well as all government activities relating to non-military research and development.
The Federal Bureau of Investigation (FBI) is now leading the investigation of the NIST explosion, working jointly with the police, DEA, and the inspector general of the Department of Commerce, where the NIST is housed.
After news broke of the explosion at the NIST, the chairman of the science committee, Republican congressman Lamar Smith, immediately raised concerns over how a meth lab was apparently built in a government research facility, and requested the briefing from the NIST.
As the science committee continues its probe of the troubling incident, it will examine the system of background checks that the NIST uses to make hiring decisions for its police officers, according to the staffer. The committee will also seek additional information, such as electronic lock records that could help track the former police officer's whereabouts in recent months while on patrol at the NIST facility, he adds.
'Last week, news broke that an explosion at a federal research facility was caused by a secret meth lab,' Smith said. 'Now we learn that these weren't the actions of some low-ranking employee, but the former acting chief of police in charge of NIST security,' he added.
'Even Hollywood couldn't have imagined this plot twist,' Smith added. 'As the science committee expands its investigation, it is becoming clear we must better monitor those with access to our nation's high-tech research facilities.'