Regulations may overlook studies of concern and needlessly hamper other work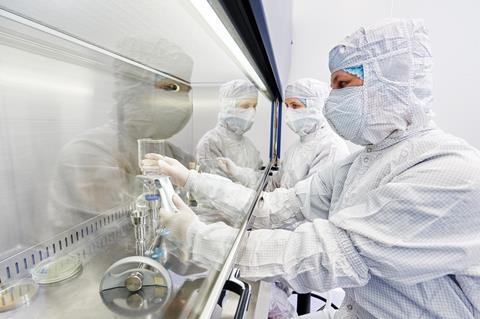 US policies governing the dissemination of so-called 'dual-use' research – legitimate work in the life sciences that could pose a national security or public health threat if misused – are fragmented and have multiple weaknesses, warns a new National Academies report. Its authors suggest that most life scientists have little awareness of biosecurity issues, and they say better training is needed.
The panel says the US government's current policy emphasis and definition of dual-use research of concern (DURC) – which focuses on 15 select agents and toxins and seven types of experiments – fails to address all biosecurity concerns in various research fields. In particular, emerging areas like synthetic biology, computational modelling, genome editing and the isolation of new micro-organisms and toxins are falling through the cracks.
The report argues that current US rules in this arena can unnecessarily constrain certain types of scientific endeavours, including research with so-called pathogens of pandemic potential. Its authors also emphasise that journal editors and researchers who do not work at federally funded institutions currently have little guidance on how to manage manuscripts or research activities that raise potential biosecurity concerns.
They recommend that the current DURC programmes at various US research institutions should be expanded beyond specific pathogens to help the broader research community take greater responsibility for safeguarding sensitive information without impeding scientific advances.

Rebecca became the US Correspondent for Chemistry World in September 2014, based out of Washington, DC, after writing for the magazine on a freelance basis since 2007.
View full profile