Pharmaceutical industry roundup 2013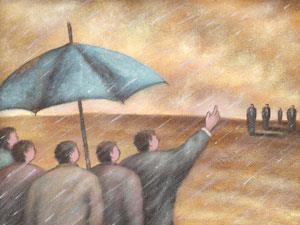 Pharma is in the middle of a strategic crisis, if a report published at the start of 2013 by Roland Berger Strategy Consultants is to be believed. The study, 'Pharma's fight for profitability', claims that increasing pressures on both costs and prices, allied to patent expiry and regulatory changes, are shrinking profit margins in the pharmaceutical sector.
Nearly 80% of participants in the study believe pharma companies will have to adapt their business models to the changing marketplace. 'Even though global sales have risen in recent years, profit margins have dropped considerably,' said Michael Dohrman, a partner at Roland Berger. For example, high-growth emerging markets such as China will comprise nearly 40% of the global market by 2016, and companies will have to increase focus on these areas if they are to thrive.
Crime and punishment
Ironically, some of the industry's worst headlines in 2013 related to bribery in China. In July, several executives from GlaxoSmithKline (GSK) China were accused of bribing doctors and officials to promote and sell the company's drugs, with nearly half a billion dollars destined for bribes passed through a travel agency. Four senior staff were arrested, and the company's general manager in China replaced.
Numerous other pharma companies also received visits from the Chinese authorities looking into their distribution methods, including AstraZeneca, Bayer, Eli Lilly, Novartis and Sanofi. Reuters reports that western pharma companies' sales growth in China has slowed in the light of these investigations, with GSK particularly badly hit. Given many companies' conviction that sales in China are a major future growth driver, stamping out corruption and regaining trust will be vital.
However, it's not just China where industry bad behaviour has been making waves. Mis-selling practices continue to draw hefty fines in the US. The latest offender, Johnson & Johnson, was penalised to the tune of $2.2 billion (£1.4 billion) for infringements ranging from off-label promotion to kickback payments. Investigations continue into other companies, including Novartis.
The US Federal Trade Commission (FTC) has been working hard in recent years to stamp out pay-for-delay deals, where pharma companies pay rival generic companies not to launch competitor products as soon as they might. In June, the Supreme Court ruled these deals are subject to antitrust scrutiny, overturning earlier decisions by lower courts. 'The court has rejected the attempt by branded and generic companies to effectively immunise these agreements from the antitrust laws,' said FTC chair Edith Ramirez. The FTC claims these deals are becoming more common, and cost the US $3.5?billion a year in higher
drug prices.
This topic has also been exercising antitrust authorities in Europe. The EU slapped fines totalling nearly €150 million (£127 million) on a number of companies in June. Nearly two-thirds of this – €94 million – was demanded from Danish company Lundbeck for its attempts to prevent generic competition to its antidepressant citalopram (Cipramil/Celexa). Merck KGaA was fined €21 million, Ranbaxy a shade over €10 million, and five others faced smaller penalties. Other cases are under way, with companies in the firing line including Johnson & Johnson, Novartis, Servier and Teva.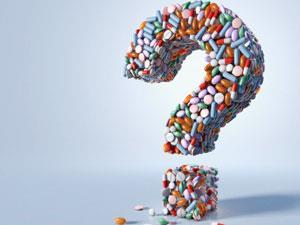 Clear and present data
The pharma industry continues to be criticised for its reluctance to share full data from clinical trials. AbbVie and Intermune were both granted injunctions in May to prevent the European Medicines Agency releasing clinical data about their drugs, claiming it would provide competitors with an unfair advantage. In December, the European Court of Justice annulled those injunctions, calling on the companies to provide proof of the harm that releasing the documents would cause. The European Federation of Pharmaceutical Industries and Associations (EFPIA) has also raised concern that proposals from the European Parliament will jeopardise patient confidentiality and the security of commercially sensitive information.
In January, campaigners for trials transparency set up the AllTrials campaign to push for all trials to be registered and all results reported. GlaxoSmithKline signed up in February, committing to make all its trials data public, but the company remains an outlier among its peers.
Six months later, the EFPIA and its US counterpart, Pharmaceutical Research and Manufacturers of America (PhRMA), jointly released a set of principles for responsible clinical trials data sharing. Member companies will commit to 'dramatically increase' the amount of information available to researchers, patients and the public at large. Data on marketed medicines will be made available to qualified researchers, along with full clinical study reports and protocols. Companies will also strive to publish results from all Phase III trials, and others of significant medical importance. And in December, Pfizer committed to releasing patient-level data to registered researchers and creating a portal whereby the public can access summaries of trial reports.
Counterfeit medicines remain a global problem. For example, in October the Swiss authorities seized more than a million fake tablets en route from China to Egypt purporting to be Pfizer's Xanax (alprazolam). They contained no active ingredient at all, but at first sight looked identical to the real thing.
A group of 29 companies has joined forces with Interpol to raise public awareness of the dangers of buying fake medicines. A pharmaceutical crime programme is being set up as an extension of Interpol's medical product counterfeiting and pharmaceutical crime unit. Funded by €4.5 million from industry, it will combat fakes in both the branded and generics markets, targeting the organised crime networks that are invariably behind these activities.
Backing biologicals
In terms of new medicines, it's been another good year for approvals. Notable novelties in Europe include Genentech's Kadcyla (trastuzumab emtansine), which comprises a highly potent small molecule drug bound to an antibody to target cancer cells; and Maci, Genzyme's cell therapy product for repairing cartilage defects. This uses the patient's own cartilage cells, which are grown outside the body before being transplanted back. As Pfizer's Viagra (sildenafil) lost its patent protection, a new pretender in the erectile dysfunction market entered the fray – Spedra (avanafil) from Vivus, whose advantage over the competition is a faster onset of action. Another first-in-class product is ThromboGenics' Jetrea (ocriplasmin) for the sight-threatening condition vitreomolecular traction. It dissolves proteins in the eye
that cause abnormal vitreomolecular adhesion.
The European Medicines Agency also gave the thumbs-up to biosimilar versions of monoclonal antibody drugs for the first time, in the shape of two versions of Janssen's tumour necrosis factor alpha inhibitor Remicade (infliximab) – Remsima from Celltrion and Inflectra from Hospira. However, it knocked back one oral small molecule medicine already available in the US – Pfizer's Xeljanz (tofacitinib), for the treatment of rheumatoid arthritis. The agency cited concerns over its safety profile, despite its similarity to that of the well-established monoclonal antibody drugs that have to be dosed via injection.
No big deals
While there were no mega-mergers in 2013, there was a good deal of acquisition activity. The largest was Amgen's purchase of cancer drug specialist Onyx for $10.4 billion, including its multiple myeloma drug Kyprolis (carfilzomib). An order of magnitude smaller was Otsuka's $886 million acquisition of Astex Pharmaceuticals, giving the Japanese company access to Astex's fragment drug discovery technology and pipeline. And Allergan bought neurology company MAP Pharmaceuticals for $958 million.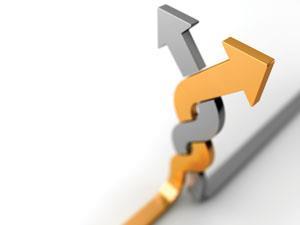 AstraZeneca, meanwhile, has been seeking to refill its pipeline through acquisition, including Omthera Pharmaceuticals and Pearl Therapeutics. Omthera's lead product, having just completed Phase III, is the fish oil fatty acid-based product Epanova to rebalance blood lipids; Pearl has just pushed its chronic obstructive pulmonary disease drug PT003 into Phase III. These deals came hot on the heels of the company's announcement that it is to stop R&D activities at Alderley Park in Cheshire, UK, with the loss of 700 jobs. It will relocate research operations to a new site in Cambridge, UK, which will also house its relocated London corporate headquarters, which only moved to a new building in 2011.
Big changes are in train at Merck & Co, too. A further 8500 jobs will be lost across the business – more than 10% of its total workforce – as part of a drive to cut $2.5 billion in costs. It is refocusing its research portfolio, and will close its Whitehouse Station and Summit sites in New Jersey, US.
Teva is also losing about 10% of its global workforce – 5000 people – with excess manufacturing capacity being shuttered and purchasing streamlined. And it's swings and roundabouts at Lundbeck, with about 200 jobs being cut in Europe, while it expands in the US. Also facing the axe is the Novartis site in Horsham, where 371 jobs are set to go. Other companies are cutting jobs, too: Vertex is losing 370 jobs, many in Cambridge, US, while Boehringer Ingelheim will shed 640 jobs as it shuts two US manufacturing sites, one in Bedford, Ohio, and the other in Petersburg, Virginia.
Growing apart
Despite this gloom and doom, the outlook for 2014 is good, according to the IMS Institute for Healthcare Informatics. Data released in November indicates that the organisation anticipates total global spending on medicines to exceed $1 trillion for the first time in 2014. Its report, 'The global use of medicines: outlook through 2017', explains that the market is forecast to continue growing at a compound annual rate of 3–6% over the coming five years, and anticipates it will reach $1.2 trillion by 2017.
While annual spending growth is expected to be just 1–4% in Europe, the US and Japan, with austerity measures and the growing availability of lower-cost generics set to continue having an impact, the 'pharmerging' markets should have an overall 10–13% increase. 'This is the result of economic expansion, changes in epidemiology and demographics, and greater government and private insurance funding for healthcare,' explains the Institute's executive director Murray Aitken. 'We expect to see continued divergence in growth rates between the pharmerging and developed markets.'