The effects of budget cuts from the financial crisis are still in the pipeline, scientific leaders are warning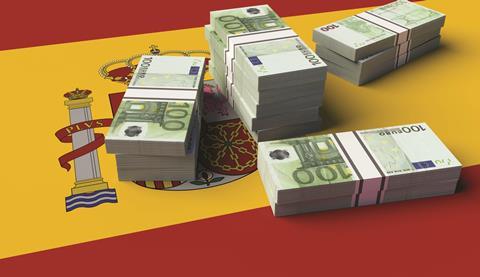 The Spanish economy looks to be back on track, but this is bringing little comfort to the scientific community. The country holds the dubious honour of having made the largest cuts to research and innovation of any European state during the crisis and science leaders fear that the worst is still to come.
The financial crisis hit Spain hard, and public funding for R&D fell by almost 13% between 2008 and 2014. In July 2015, scientists were told by a government minister that demands for more money were 'absolutely impossible [to meet]'. But Nazario Martin, president of the Confederation of Spanish Scientific Societies, says that the financial crisis can't take all the blame for the cuts, as other countries, such as Germany, France, Italy and the UK, have increased spending on R&D during the recession. 'The problem here is that our politicians consider R&D an expense instead of an investment,' Martín says.
On average, EU countries invest almost 2% of GDP in research, while Spain spends only 1.25%, according to a report from private foundation COTEC. This gap has been increasing steadily since 2008, when the government started cutting the science budget. 'The country is drifting away from a model based on knowledge, and unfortunately the economic recovery hasn't reached our R&D system,' argues Jorge Barrero, chief executive of COTEC, notes. Martín says these cuts are turning Spain into purely a service economy. 'The countries in our region are betting on a research-based economy, and we should not and must not follow paths more typical of other continents.'
Private investment
The shortfall in public R&D investment in Spain hasn't been made up for by the private sector either. According to COTEC, 47% of R&D was privately funded in Spain, while the private sector in other countries such as Germany, France and the UK covers around 65% of the costs of research. The EU average is 54%.
José Carlos Gómez, president of the R&D branch of CRUE, the Spanish association of university deans, said in June that this trend could be attributed to the conservative nature of Spanish companies. The economy is dominated by SMEs, which constitute over 99% of companies and contribute over 65% of GDP – behind only Greece and the Baltic countries. Martín says that small companies are not always able to invest in research, and often they don't see the advantage. 'These companies already have trouble surviving, and they don't usually conceive research as something useful for them,' he says.
The funding shortfall and other problems, such as a brain drain, haven't affected scientific productivity yet, however. According to CRUE's yearly report, scientific output has remained static. However, Gómez said that the worst is still to come. 'I think we have a good system, which is weathering the crisis quite well, but we must not relax. We are going to see the real effects of the crisis in a few years.'
Martín agrees and says that the current trend is 'taking Spain to disaster', adding that the economic fruit of research takes time to ripen. 'Investment must be sustained for years, and maybe we'll recover in a decade.'