The poisonous history of the element below arsenic
A barrister at his London home in Victorian England. Sex workers at a New Orleans brothel in the era of segregation in the US' deep south. Two cases separated by class, race, location and time. Two cases united by acrimony and antimony.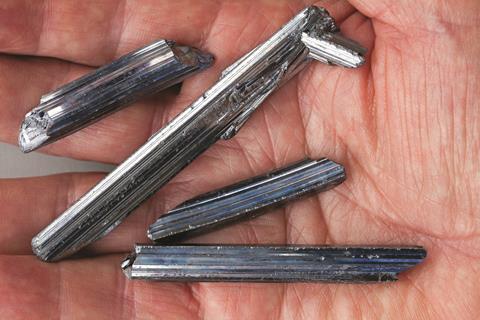 Nowhere near as infamous as its neighbour in group 15 of the periodic table, arsenic, antimony has had its moments in the spotlight. Like arsenic, antimony causes gastrointestinal distress including the aforementioned vomiting, plus stomach pain, colic and nausea. Dangerous doses lead to extreme symptoms and death.
For all this unpleasantness, antimony and its compounds were incredibly popular in medicine. Antimony cups were renowned in the 17th and 18th centuries, where they were filled with wine and left to sit – often overnight – until the chemistry took its course. Here, the wine's tartaric acid and its potassium salt would turn to tartar emetic (antimony potassium tartrate), a treatment championed for all kinds of ailments, with routine purging seen positively. This popularity was hotly contested in the 'antimony war', with one battleground being academic literature.
Bravo's last breath
Yet tartar emetic was also valued by the less reputable for its ability to cause harm. 'Tartar emetic is a substance with an evil reputation in the chronicles of poisoning,' declared Arthur Griffiths in his 1899 book Mysteries of police and crime.1 In this chronicle, the 1876 poisoning of barrister Charles Bravo is highlighted. Sometime after sharing dinner with his wife of four months and her hired companion, Bravo fell violently ill. The symptoms included vomiting, stomach pains, and 'when seen four hours later by a medical man his heart's action was barely perceptible, and he was nearly unconscious'. The next day Bravo seems to have rallied somewhat, for Griffiths reports he suggested that the laudanum he used for gum pain might have been the cause. The doctors thought it more likely he'd been poisoned. He spent the next three days in agony before dying. After Bravo's death, it was discovered the cause was tartar emetic. In the days and weeks that followed, suspicions would grow into a full-blown scandal.
Salacious rumours of an affair, an abortion, alcoholism and abuse shocked, but the Bravo case has never been officially solved. Suspicion fell on many – the wife, her one-time lover, the hired companion – but no one ever stood in the dock. At the time, detectives considered suicide, while others posited Bravo's death could simply be misfortunate accident. Today, it remains a mystery that attracts amateur sleuths. In 2004, the Bravo case was the focus of the programme Julian Fellowes Investigates. Fellowes put forth that Bravo was trying to kill his wife, but ended up accidently poisoning himself. The queen of fictional poisonings herself, Agatha Christie, reportedly thought the wife's old flame was to blame. Suspicions continue to abound, but it is unlikely it will ever be known who had a hand in Bravo's death.
Big trouble in the Big Easy
Unlike the Bravo mystery, the poisoner behind the felling of five workers at Madam Willie Piazza's brothel in Storyville, New Orleans' one-time red-light district, has been identified. His name was John Paderas. And he was a police detective.2,3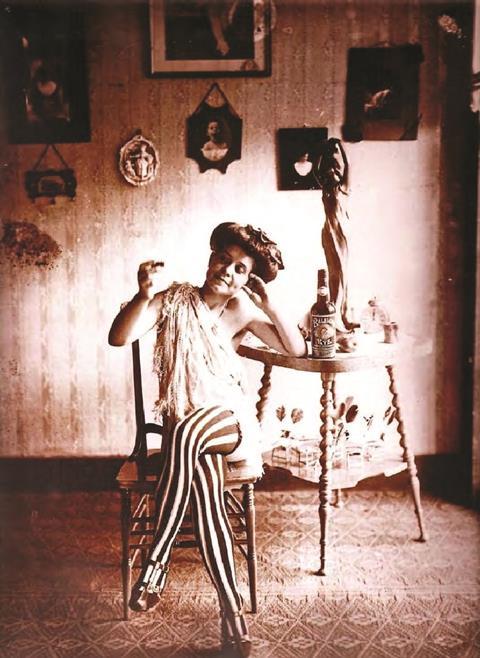 In 1906, Paderas and another police officer, Frank Kenner, stopped into Piazza's around 2am one November morning. Paderas purchased beers, distributing them to a number of house workers; one victim said she saw Paderas put a white powder into the beers. Five workers, all African Americans, soon became violently ill. It was reported that Paderas danced while his victims drank their beers and laughed while they suffered. Luckily, all those afflicted survived after being treated at a local hospital.
The local press reported that tartar emetic as the likely poison. However, the poisoning of five people itself seems to have been treated like a prank rather than a serious crime. The media seemed to focus more on the (white) officers as crossing the colour line, rather than the poisoning crossing any line.
Paderas, an officer with a problematic history, was not charged. Piazza filed a complaint against the officers, and Paderas was suspended from duty and charged with conduct unbecoming, but was acquitted after one Harry Scott said he was the poisoner. Some may have believed Scott, but at least one important person did not – the district attorney who charged him with perjury. Scott soon admitted Paderas had paid him to take the blame, and it was this bribery that finally cost the corrupt officer. Police chief Edward Whitaker, himself facing allegations of bribery and other malfeasance, fired Paderas and Kenner. Paderas went on to work for the city health department.
While not considered a mystery, the poisoning at Piazza's brothel – like Bravo's death – never saw anyone held to account. Sometimes, knowing the cause and the culprit does not lead to any measure of closure.
References
1. A Griffiths, Mysteries of police and crime, New York: G.P. Putnam's Sons, 1899, p162
2. G King, A portrait of sensitivity, Smithsonian.com, 28 March 2012
3. J Karst, The case of the poisoned prostitutes, The Times–Picayune, Nov 20 2016

Raychelle Burks is associate professor in chemistry at American University, Washington, DC, US
View full profile