Connecting science to community and culture
When Corey Tutt discovered that some Australian school libraries contained as few as 15 books, he felt compelled to do something to help fill their shelves. He took on a second job so that he could buy science books and early reading materials to send to remote schools across the country. Almost two years later, Tutt is continuing his mission in his role as chief executive and founder of Deadly Science.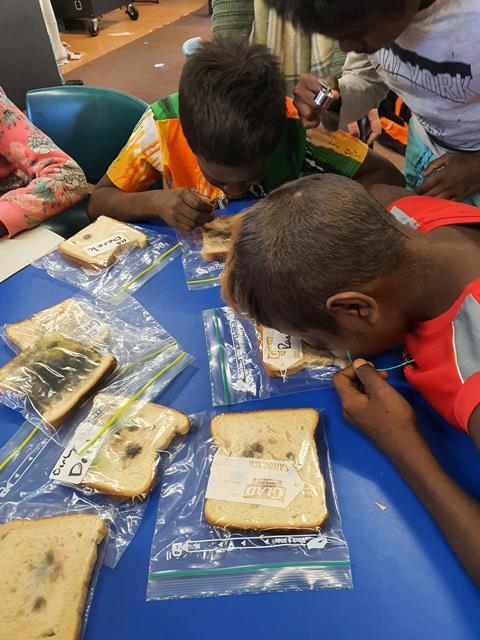 'Deadly Science is not what it sounds like, you aren't going to die of a hideous infection,' explains Tutt. 'Deadly in Aboriginal culture is to describe something as cool or awesome.'
Tutt is a Kamilaroi man, struck by both the paucity of science books for young Aboriginal and Torres Strait Islander people in remote communities and the lack of representation of Indigenous people in science careers.
'Our people are the world's first scientists; 65,000 years of astronomy and chemistry,' explains Tutt. 'There's a certain part of science that's deeply ingrained in our culture and our identities as Aboriginal people in Australia.' At the time Tutt started Deadly Science he was working as an animal technician. 'I hadn't really met any Indigenous scientists or animal technicians and I really wanted this to change,' he explains.
Parcels of science
To date, Deadly Science has sent 12,400 books to 106 communities spanning all the states and territories of Australia. 'Deadly Science has been an absolute blessing to our school,' explains Fiona Tamminga, principal of Pia Wadjarri Remote Community School in Western Australia. 'When I first applied to receive assistance, I thought they might send out one or two books to the school. What we actually received was a flood of amazing books on all kinds of topics and subjects to do with Stem, as well as Indigenous books. It was amazing.'
Brendan Sahara, a student at the school agrees: 'I like borrowing the science books out of the library all the time,' he explains. 'I have been able to pass on the knowledge I have read to other people and use it in class.'
Deadly Science has also sent telescopes, chemistry kits and other resources to schools and developed personalised 'Deadly Junior Scientist' awards to further engage and encourage students to learn about science.
'What we do is send a prize that's related to their interests: if they love dinosaurs, we'll send them a dinosaur book,' says Tutt. 'When you take an interest in people and you value them, and you send them something that's so personal … they instantly light up and that has a great impact.'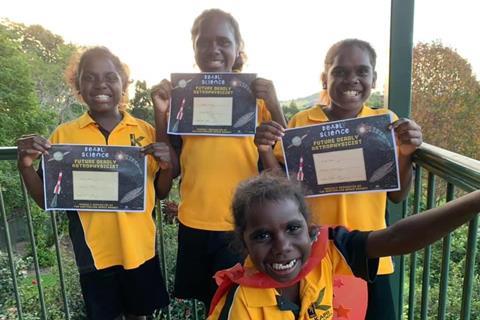 The lack of Stem resources in the schools that partner with Deadly Science is just one example of the systematic disadvantage experienced by Aboriginal and Torres Strait Islander Peoples since colonisation.
'A lot of great people are trying to change that and trying to change the future for the better,' says Tutt, who aims to be a role model for young Indigenous people considering careers in science.
'We tend to push Aboriginal and Torres Strait Islander kids towards sport and art,' he explains. 'That is generally the only time we see Aboriginal people in a positive light … we actually need to change the conversation to get more scientists.'
Lasting impacts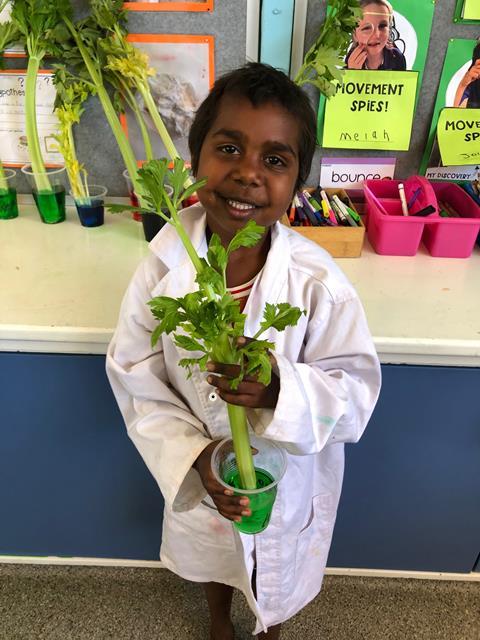 Tutt, who was named the 2019 New South Wales Young Australian of the Year in recognition of his work with Deadly Science, has had a lasting impact on the young people he works with – one that extends far beyond the day that a new box of books arrives at a school. Some communities with historically low school attendance levels have seen attendance increase by as much as 25% since the Deadly Science partnership began. Tutt attributes this lasting impact to his focus on sharing science that connects back to culture.
'There are a lot of programmes out there that work with Aboriginal kids, but they don't have as much impact because they don't relate the stories back to the kids,' says Tutt. 'If you show photos of a white guy in a lab coat that's a professor, Aboriginal kids aren't going to see themselves as that person when they're older.'
This is part of the reason that increasing diversity in science and placing a spotlight on Aboriginal and Torres Strait Islander scientists is so important to Tutt.
'We need more LGBT people, more women in senior positions and more people of colour, and people who offer different experiences,' he says. 'Because if you've got the same demographic of people taking senior roles, then nothing changes.'
You can support the work of Deadly Science by making a contribution or buying some of their deadly swag at deadlyscience.icu/